RjDj :: Magic mushrooms for your iPhone
If magic mushrooms ever digitized themselves and morphed into an iPhone application, it would probably be something like RjDj.

RjDj

(

www.rjdj.me

) is an iPhone app which was set up by Michael Breidenbruecker (a founder of

last.fm

)

and others

which simultaneously plays music while incorporating sound and movement from the listener's environment.

"RjDj is mainly consumed with headphones. Think of it as the next generation of walkman or mp3 player. The consumer experience of RjDjis similar to the effects of drugs. Drugs affect our sensory perception, so does RjDj. RjDj is a mind twisting hearing sensation."

A few posts

here

,

here

,

here

,

here

and

here

.

I don't know how much longer I can hold out ...


Wednesday, January 28, 2009 &nbsp

&nbsp

&nbsp

&nbsp

&nbsp 1&nbsp comments
YouTube, TV advertising and me
Marketing Magazine's Fiona Ramsay was nice enough to quote me in her feature "
YouTube attempts to take on TV advertising
."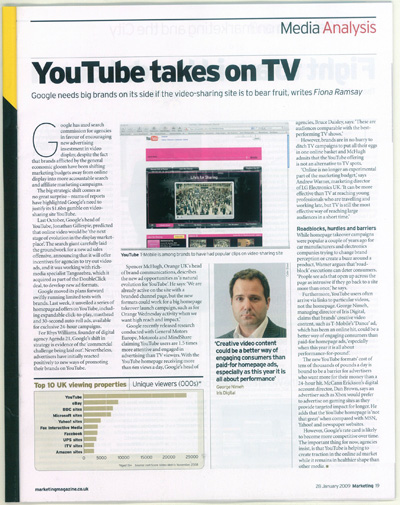 If you don't get the print version,

you can read it online here

. The news cover story "

Google boosts YouTube homepage ad options" is here

.

Ego boost, now over.  ;-)


Tuesday, January 27, 2009 &nbsp

&nbsp

&nbsp

&nbsp

&nbsp 0&nbsp comments
Don't you have something interesting to say?
Here's a fun little video from German agency
Scholz & Friends
:
Here's how
S&F
describes the "Dramatic Shift in Marketing Reality":
Companies, marketers and advertising agencies are facing a dramatic shift in marketing reality - and are increasingly failing to connect with consumers. The big challenge in times of exchangeable products, the rise of social media and mature and rather brand sceptic consumers: To find new ways how to get people engaged again in products, advertising and in brands.

Here is a nice quote from
Karl Long's Social Media MBA blog
:
I found this great video from German Ad agency Scholz & Friends via twitter friend Gabriel Rossi. In the video they lay out a very accessible history of advertising with some lovely animation and music. What I do like at the end is the question they ask of their fictitious Brand X "Don't you have something interesting to say". It seems that after years of "crafting messages" to appeal to the faceless mass consumer market many brands have lost their ability to do or say anything interesting. Exceptions of course are companies that stand for things more meaningful than just promoting the consumption of their products. See my related post Is Advertising Worth Saving.

Karl also posted a presentation he gave last year to some Industrial Design students on Slideshare called

A Brief History of Branding

.

Oh, and nothing tops the web for serendipitous discovery. Here's the thank-you/found via path:

MT Rainly on Facebook

, via

Federated Media

, via

Dave Knox's Hard Knox Life

, via

Chris Wilson at The Marketing Fresh Peel

, via

David Griner

and

Karl Long

via

Reg Saddler on Twitter

.

Don't you love that?


Sunday, January 25, 2009 &nbsp

&nbsp

&nbsp

&nbsp

&nbsp 0&nbsp comments




Friday is for the birds

Wow, that was a busy week ...

Dubai

for a couple days and then in Poole today.

Planes, trains, and automobiles

, as they say.

So, I get back to the office this afternoon, and these two lovely vids had made the rounds. Thought I'd share 'em with you.

Funny, right? Had me right 'till 13 secs ... This one, however, is the real deal:

Thanks Matt and Alasdair. I needed that.


Friday, January 23, 2009 &nbsp

&nbsp

&nbsp

&nbsp

&nbsp 0&nbsp comments
Ricardo Montalban Es Mas Macho
Please press play and enjoy:
Chihuahua Choo Choo
.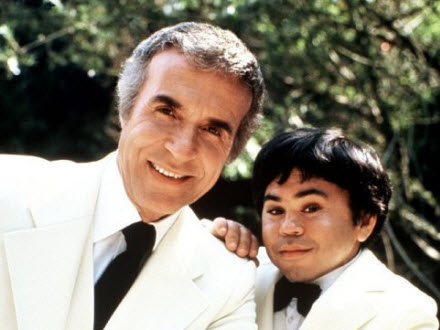 In the glory days of Chrysler, Montalban was a god:
In the 1980's, he made people's fantasies come true:
He always had moves, here with Cyd Charisse:
¿Quien Es Mas Macho?, was a hilarious tribute:
Bill Murray: Ooh es mas macho? Ricardo Montalban, orrr.... Desi Arnaz?

Guest: Ricardo Montalban?

Bill Murray: Ay-yi-yi. No. Ricardo Montalban es muy macho, si, pero Mistah Roarke canceles out-a Khan. Pero Desi Arnaz con "Babbaloo" est immortales! Desi Arnez es macho muy bien! Desi Arnaz est mas macho. Si, si, Desi Arnaz. Nexte questione!)
And he gave Kirk a hard time, twice.

Mas Macho. Indeed.


Thursday, January 15, 2009 &nbsp

&nbsp

&nbsp

&nbsp

&nbsp 0&nbsp comments
FAIL candidate: Bugaboo Friends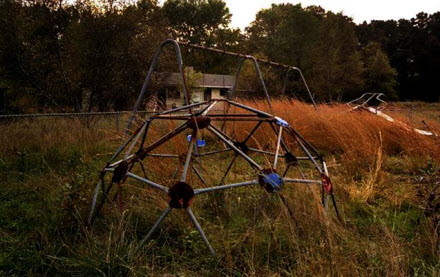 It sounds great, but to me Bugaboo Friends is a FAIL candidate.
Don't get me wrong, I really like
Bugaboo
. From an overall marketing perspective, they're a phenomenon. Fantastic! And their products are fab. Top stuff! Heck, K and I bought one for the bimbi. And trust me, we saw every pram known to man (and woman) before choosing Bugaboo.
That said, I really hesitate when I see social networks created by product companies. They don't feel quite right, no matter how cool they are. Ask yourself, "Why Bugaboo?" I'm not sure of an answer. What gives Bugaboo the right to try to "own" or even get involved in this space.
Doesn't this feel more like a marketers wet dream than a social movement?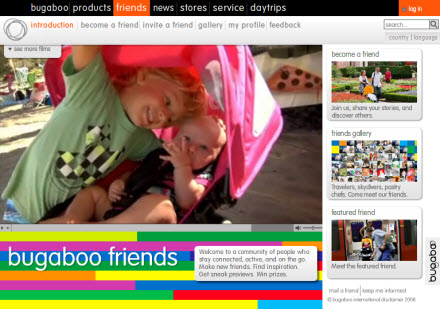 If you listen closely, you can hear it failing ...
Since I don't know if this was Bugaboo Marketing Director and
European CMO of the year Madeleen Klaasen
's idea (and I can't blog with a Dutch accent) I'm going to make up a conversation. Here's how it might go:
Marketing person: We know people really love our products, so we should create a social network, like that Facebook thing. Only, we'll make it for parents. You know, so they can express themselves and their passions. And we'll inspire them to create content by showing them some professional videos (done by Robert Nakata, your agency's design director) that have a kind of un-produced yet produced feel. We'll create and promote a few key profiles. We'll encourage people to share their own adventures next to the incredible surfing, hiking and adventure families. And then, we can link to our other produced network content on Bugaboo Daytrips. We'll own it!

Agency client partner: That's a fantastic idea. You know, I really love that Zombie thing on Facebook! I'll call our "web development" partners, since I really have no idea what you just said and see if they can make any sense of it. Give me a day, and I'll have a proposal for the whole thing!

Digital agency (several hours later, speaking to agency client partner on the phone): You want what? In a day? Are you kidding? You're not kidding? The credit crunch? Oh, right. I'll get it to you by COP today, ok? (hangs up, speaking to a colleague) FCUK!!!!!! They did it AGAIN!!! They want it in a day! Ahhhh!

The fact is that for a number of reasons, start-ups and organic, non-branded communities will always have the edge in this space.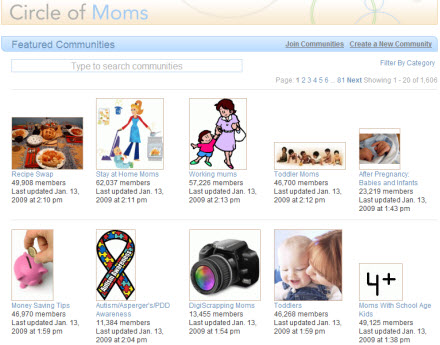 For example, I think
Circle of Moms
has a far better chance of long-term success than Bugaboo Friends ever will.
With over 850,000 users, Circle of Moms is the fastest-growing community for moms on the Internet. Launched in October 2008, it enables moms to connect and address the challenges of motherhood together. Users can easily connect with the moms to whom they are closest and trust most (we call this group their circle of moms), like-minded moms or moms in their community. They can join one of over 1,000 public communities--including Toddler Moms, Recipe Swap, Money Saving Tips, communities by birth month for pregnant mothers and mothers of infants--or create a new community of their own. These are vibrant communities in which moms help one another by sharing past experience or empathy with other moms in the community. Moms can also use the "Moms Near Me" feature to find other moms that live nearby to keep up to date on the best restaurants, events and resouces for moms and their families in their local community.

It isn't over-produced. It isn't slick. It is real, and that's the way it feels. It is a natural place for moms (and mums) to hang out and share stories, photos, trials and tribulations with eachother.
Think about it: They've got 850K users, and they only launched 4 months ago. And, as far as I know, they're not doing any marketing besides word-of-mouth. (I could be wrong about that.) Just in the public-facing groups alone, there are hundreds of thousands of people active on the site: 62K members of the "Stay at Home Moms" group, 57K in "Working mums", 11K moms win a group for kids with "Autism/Asperger's/PDD Awareness", and so on. 
How can Bugaboo ever compete with that?
Contagious thinks Bugaboo Friends is "Most Contagious", and whilst most of the time I agree with their picks, on this one I really disagree.
Here's what they wrote:
Premium Dutch stroller brand Bugaboo has launched a social networking site called Bugaboo Friends. Designed by ad agency 72andsunny and web developers Perfect Fools in Amsterdam, the network doesn't insist that parents own a Bugaboo to join, but inevitably features photos and footage of Bugaboo products to seduce those considering buying one.

Credit Bugaboo with not limiting it to Bugaboo owners, but I suspect that is as much to do with prospecting for new clients as it is about being inclusive. Oh, and there are a ton of bugs and the site crashes a lot. It constantly resets back to the region selector and often tries to play several videos at the same time. Perhaps this is only a Firefox thing, but I'd argue that Bugaboo parents are much more likely to be Firefox browser users than the norm.

Contagious mentions "

Motrin Moms

" as evidence of the passion young parents have for new niche social networks, blogging and social media.

Fact is, if the

"Motrin Moms" showed one thing, it was they won't put up with too much crap from marketers

who try to take advantage. Even in as innocent a case as Motrin,

which was really just a bit of a prank/stunt ad

, many moms said "no" to a brand that tried to 'play' in their space. 

If Madeleen Klaasen or someone from

Bugaboo

,

72andSunny

or

Perfect Fools

wants to weigh in, I'd love to hear (and publish) their point of view.

My guess is that Bugaboo Friends won't survive the year. And if it is still online, no one will be using it on a regular basis.

There's nothing as sad as an empty playground.


Tuesday, January 13, 2009 &nbsp

&nbsp

&nbsp

&nbsp

&nbsp 0&nbsp comments




Why I love TV

I am passionate about the internet, but

I love TV

.

I love TV because of magical shows. From silly ones like Bewitched and Family Guy to cartoons like Felix the Cat and The Jetsons. From new-age soap operas like Lost and Battlestar Galactica to satirical comedy like SNL and The Daily Show. From ridiculous comedy news like Fox to

nostalgic drama like Mad Men

.

I love being a couch potato and zoning out. Not all the time, but sometimes it is priceless. I love the quality, and I love the trash. And thanks to my Sky box (or your Tivo), now I love the thing I never had much of with TV that always used to piss me off: control.

And sometimes (

but clearly not all the time

), I even like the ads, and Thompson Holidays' latest is the one that caught my eye and prompted this late-night post:

Client: Thompson Holidays

Title: Built With You In Mind

Agency: Beattie McGuinness Bungay

Director: Jim Gilchrist

Creative: Clemmie Cunningham, Lex Down

Production Co: Thomas Thomas Films

Music: Jim Reeves, Welcome To My World


Tuesday, January 13, 2009 &nbsp

&nbsp

&nbsp

&nbsp

&nbsp 0&nbsp comments
Touchscreen awesome-ness from CES
Forget about Pre,
Palm's new "best in Show" phone
. Instead, check out PQ Labs Multi-Touch G² (aka the 'iTable') which is by far the coolest thing at the Consumer Electronics Show.
Simple, cheap, and really high quality. Great stuff!
PQ Labs Multi-Touch G² is a touch screen overlay that can be easily mounted onto any LCD or Plasma TV monitors. This simple, lightweight and low cost solution let you deploy Multi-Touch technology instantly to existing monitors without the need of any configuration. Multi-Touch G² is connected to the computer via a USB cable.

Below is the main promo video from PQ Labs. Here's
a nice demo of it using Google Earth
. For you gamers, there's a "
Multi-Touch Warcraft" demo
.
From
PQ Labs Inc
: Multi-Touch is not just about multiple fingers. It's all about human-computer interaction in the most intuitive way. In the Multi-Touch Warcraft game powered by PQ Labs, finger and fist are mapped to different actions. Hitting the enemy with your fist means attack. In between the real world and the virtual world, Multi-Touch is your bridge. You can physically interact with the virtual world without menus, commands. The interface just disappears. With PQ Labs Multi-Touch technology, the interaction becomes a "REAL" digital illusion.
Via CrunchGear: Two of the most notable features of the Surface are its multitouch capabilities and the availability of a development SDK, both of which PQ Labs has matched (or, in the case of the SDK, plan to match soon). The number of fingers detected by the multitouch sensor is limited only by the individual software designer's desire - the hardware itself supports as many simultaneous prods as you can throw at it.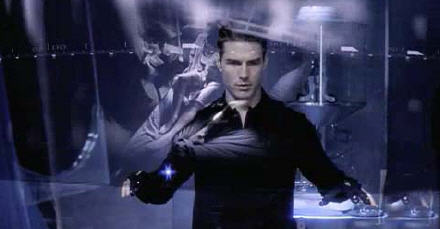 Of course, this isn't a new idea. Microsoft has been promising Surface since Tom Cruise got us all hooked on the idea in Minority Report. But as Google has taught us all, you don't have to be first to come out on top. The cheesy-named iTable from PQ Labs is awesome. It is beautiful, cheaper and much more compact than the highly anticipated but yet-to-be-marketed

Microsoft Surface

.


Sunday, January 11, 2009 &nbsp

&nbsp

&nbsp

&nbsp

&nbsp 0&nbsp comments




HQ and HD embed testing from YouTube

There are no options on YouTube to select/embed high-quality or HD streams, so I've been looking for hacks. Here's one I'm trying that seems to work pretty well:

This is the standard embed:

This hack from Kottke

says to add

&ap=%2526fmt%3D18

on the end of each video URL. If it works, this should be the high quality stream:

I tried this version/tiny piece of software for HD videos, but it didn't work ... I may fool around with it some more, and here is a nice demo. The little piece of software

from this guy

can be downloaded here:

http://www.mybloop.com/go/pbacL2

.


Sunday, January 11, 2009 &nbsp

&nbsp

&nbsp

&nbsp

&nbsp 0&nbsp comments
I like Whoppers more than I like you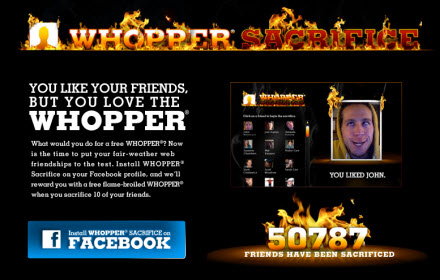 Burger King is kicking off the New Year with a fab new app/campaign for Facebook called

Whopper Sacrifice

.

The thing is prety simple: Delete 10 friends from your Facebook account, and you get a coupon for free Whopper (if you are in the USA). I think this is the first application to take advantage of the ability to delete people from your network.

The app rewards people with a coupon for BK's signature burger when they cull 10 friends. Each time a friend is excommunicated, the application sends a notification to the banished party via Facebook's news feed explaining that the user's love for the unlucky soul is less than his or her zeal for the Whopper.And while normal friend removals happen without a notification being sent to the deleted friend, the Whopper Sacrifice sends deleted friends a note letting them know they've "been sacrificed for a Whopper" before they are indeed actually removed from users' Facebook friend list. (Removed friends are still able to re-initiate friend requests after being removed though.)

The campaign is by Crispin Porter + Bogusky and Toronto-based Refresh Partners. It launched this week and is doing really doing well.

Whopper SacrificeWhopper Sacrifice app on FacebookDelete 10 Facebook friends, get a free WhopperCPB and Refresh Launch Whopper Sacrifice AppDestroy Friends, Earn Fast Food

Anyway, I'm sorry if I delete you... but I love Whoppers more.


Friday, January 09, 2009 &nbsp

&nbsp

&nbsp

&nbsp

&nbsp 0&nbsp comments
Saving a Squirrel by Eating One
This NYT article
made me laugh out loud.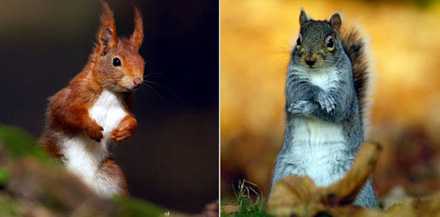 "Rare roast beef splashed with meaty jus, pork enrobed in luscious crackling fat, perhaps a juicy, plump chicken ... these are feasts that come to mind when one thinks of quintessential British food. Lately, however, a new meat is gracing the British table: squirrel."

Soon to be overheard from Gordon Ramsay's 5-star wait staff, "Yes sir, govna, here's your squirrel."

Yummy.


Thursday, January 08, 2009 &nbsp

&nbsp

&nbsp

&nbsp

&nbsp 0&nbsp comments
Aviva: The Worst Campaign on TV
Taxpayer-funded government bail-outs are protecting banks, insurance companies and other businesses whilst people are losing everything they own. Against this backdrop, one of the UK's best known insurance companies, 200-year-old Norwich Union, is flooding the airwaves with their new TV ad. They've spent a fortune on celebrity endorsements, high-priced post-production, and a huge media buy to do what? To tell us that they're changing their name to Aviva ... in June 2009.
FAIL!
The campaign is by
Abbott Mead Vickers BBDO
and reportedly cost
$13.4 million
. It was directed by Vaughan Arnell who has previously directed several Robbie Williams music videos. According to the
Guardian
, media planning and buying for the campaign was handled by
OMD
and will run for six months.
There are a few different versions out there,
like this one with a different order and with Dame Edna replacing Elle Macphereson
, but Bruce Willis, Ringo Starr and Alice Cooper seem to be in all of them.
I'm sure AMV BBDO is loving it. After all, it is a major-league ad. With the exception of the awkward and poorly read script at the end by Alice Cooper, it is really a well-made ad. In fact, I'd say it has Cannes Festival award potential. Bet you that they're already talking about short lists and champagne in the AMV board meetings. Plus, the more things cost, the more they make. And big spot TV is really where the money is at.
And the media buyers will be happy too. OMD gets to plan and buy this turd for six months. That's guaranteed revenue, folks. And if you're a TV media buyer, you're not hearing the word 'guarantee' much these days.
In fact, I can't think of a better way for an insurance company to respond to an economic crisis of what is yet an unknown magnitude than by spending a huge wad of cash on TV advertising?
Seiously, though, WTF were the planners thinking?
Ok, instead of just me ranting, let me copy and paste a few comments for you from YouTube and the Times Online:
Pissing away a fortune to pay those greedy pigs is good for reputation? The ad makes me puke.

Typical Norwich Union - waste money on spin whilst diddling its policyholders insurance is boring and my point is who really gives a shit was they are called? and why waste millions on payouts to greedy celebs who have enough money for many generations of their family

It is so disgusting that this company pays these "fat cats" a fortune just to advertise their change in name, who cares if their name has changed?

still a boring insurance company, and the celebs greed is horrendous, shame on you ringo, bruce, alice, and tranny.

Dreadful grasping company.. pathetic returns; endowment shortfalls; reattribution rip-off; swinging staff cuts; exporting call centres to India etc but they can find money for this sort of worthless advertising and sky gh directors salaries

Just what is needed at the time of a credit crunch - a suggestion that you may have paid some stars a lot of money to star in an advert to tell us about your no doubt costly name changing exercise - great timing!

This rebranding is nothing to do with value creation and everything to do with a new CEO's ego as a very good editorial in the FT said at the time of his appointment. If the Board's main preoccupation was the creation of shareholder value it wouldn't be wasting millions destroying a great brand.
In addition to the ATL and media buyers, the Aviva PR machine is obviously hard at work. In an article on Times Online called
Aviva plays the game of the name as it rebrands Norwich Union
, we get some first-hand insight into the campaign and name change from Ariva employee and veteran rebrander and name-changer
Amanda Mackenzie
:
Amanda Mackenzie, Aviva's group marketing director, is no stranger to brand changes, she worked at BT when it changed its logo from a piper to a globe and helped Mars when it changed Marathon to Snickers and Opal Fruits to Starburst. The name-change logic is straightforward: "We have 27 markets around the world and thought: Wouldn't it be good and sensible to have the same name around the world."

The timing - in the midst of a global recession - might be thought by some to be a little strange. "We have got to be open-minded enough to say: Well, maybe we will keep a little bit of the comfort blanket of the old brand for a little bit longer, if people need it,'" she said. For this reason the Irish and Polish name changes are to be a gradual process, Hibernian, for example, changing to Hibernian Aviva and then to Aviva Hibernian before the Hibernian is lost in 2010.

A comfort blanket?

How about not blowing a bunch of cash on changing the name of a well-known and respected brand? Norwich Union was founded in 1797 and has roots back to the 1600s. Why new?

What about the power and strength of nostalgia

? I'll tell you something, I certainly will not be funding the change of their name with my business anytime soon.

Of course, that's just my opinion, and I could be full of shite. What do you think? If you're from Norwich Union or someone from AMV BBDO, I'd especially love to hear (and publish) your thoughts.


Sunday, January 04, 2009 &nbsp

&nbsp

&nbsp

&nbsp

&nbsp 3&nbsp comments
Nassim Nicholas Taleb's Black Swans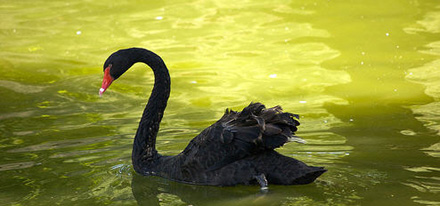 If you haven't heard of
Nassim Nicholas Taleb
, you should make it one of your New Year's Resolutions to do so. Right or wrong, he's a very interesting fellow and provides some seriously good and often highly challenging insight and points of view into the world today.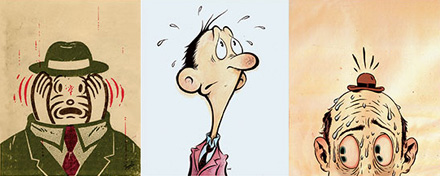 His focus is on the economy, but his topical range is much wider. For that reason, I place him in the same bracket as authors, pundits and "public intellectuals" as

Malcolm Gladwell

and

James Surowiecki

. I only heard about him today, thanks to the cover story on

Risk Management in this weekend's New York Times

. It is a fab article and the first I've read in a while that makes some sense of the financial crisis.

Taleb wrote

"Fooled by Randomness"

in 2001 and became an immediate cult classic on Wall Street, and wrote another best-seller called "

The Black Swan: The Impact of the Highly Improbable

" which was published in 2007.

Universa Investments LP

, the Santa Monica, California-based firm where Taleb is an adviser, has about $1 billion in accounts managed to hedge clients against big moves in financial markets. Returns for the year through Oct. 10 ranged as high as 110 percent, according to investor documents. The Standard & Poor's 500 Index lost 39 percent in the same period.

Where we are going, capitalism II, will be very different.  Number one, banks will be utility companies, because we no longer will tolerate to privatize -- we don't privatize the gains and socialize the losses anymore. Hedge funds that we have today, a lot of them are going to disappear, and they deserve to disappear. Markets are horrible at predicting rare events.  In an environment, complex environment, dominated by black swans, by rare events, markets are not very good.

Those are quotes from a recent interview with Taleb on Charlie Rose. (Yes, that's Yo-Yo Ma's photo, but don't worry about it.) You can forward to the 2 minute mark to skip directly to the interview:

There's a

full transcript of the interview on Charlie Rose's site

. A good

PBS Newshour interview

is here.

Given all that's been going on in the world lately, I'm a bit gutted that it took me so long to hear about him. Anyway, here are a few things I've been reading to catch up:

Nassim Nicholas Taleb: the prophet of boom and doom

A very solid bio of him on Times Online: When this man said the world's economy was heading for disaster, he was scorned. Now traders, economists, even NASA, are clamoring to hear him speak.

Podcast: Taleb on Black Swans

Nassim Taleb talks about the challenges of coping with uncertainty, predicting events, and understanding history. This wide-ranging conversation looks at investment, health, history and other areas where data play a key role. Another (shorter)

podcast is on The Guardian

.

Fooled by Randomness

Taleb's homepage. Don't be fooled by the 1997-esque design. There's a ton about him on

Wikipedia

: Taleb calls himself a "skeptical empiricist", and believes that scientists, economists, historians, policymakers, businessmen, and financiers are victims of an illusion of pattern; they overestimate the value of rational explanations of past data, and underestimate the prevalence of unexplainable randomness in that data.

Always Expect the Unexpected

James Surowiecki's interview in Wired: From Wall Street to Washington, we're constantly being told that the future can be forecast, that the world is knowable, and that risk can be measured and managed. Nassim Nicholas Taleb (shown) is having none of this. In his new book, The Black Swan, the finance guru and author of the surprise hit Fooled by Randomness argues that history is dominated not by the predictable but by the highly improbable — disruptive, unforeseeable events that Taleb calls Black Swans. T

Taleb's `Black Swan' Investors Post Gains as Markets Take Dive

Bloomberg: Investors advised by ``Black Swan'' author Nassim Taleb have gained 50 percent or more this year as his strategies for navigating big swings in share prices paid off amid the worst stock market in seven decades.

Taleb vs Merton

Seeking alpha: Nassim Nicholas Taleb is angry. Not in the YouTube clip of the same name, but rather at Nobel laureate Bob Merton, whom Taleb attacked in a paper he co-wrote with Emanuel Derman of Columbia.

My new crush

Arlene Goldbard: Meet Nassim Taleb, a thinker who just might clash with the furniture. Since I discovered him a few days ago, I've been downloading, ordering books and listening to podcasts. Go to EconTalk for the best podcast, Taleb's Web site for links to most everything, and Wikipedia for an overview.

How 2009 is going to rebuild us all

Times Online: "The recession will mean relatively more affordable goods for the middle and upper-middle classes," says Nassim Nicholas Taleb, author of The Black Swan, the book that forecast the crunch and anatomised the idiocies of the banks before they became apparent to the rest of us. He explains that fat-cat demand pushed up the cost of "good wine, restaurants, business-class tickets, hotels in Venice, ski vacations, honeymoons" far above the normal rate of inflation. They'll all become cheaper now.

Taleb also looks forward to "less confident businessmen on cellphones in trains, airplane lounges and restaurants, less arrogant bankers and economists needing to prove they are not parasites by paying attention to the material world".

Amen to that, brother.


Sunday, January 04, 2009 &nbsp

&nbsp

&nbsp

&nbsp

&nbsp 0&nbsp comments




Happy New Year

Have a Jim Carrey New Year, folks.


Let's all hope that 2009 is a bit like Jim Carrey's idea of 2000.




Thursday, January 01, 2009 &nbsp

&nbsp

&nbsp

&nbsp

&nbsp 0&nbsp comments