Revolution Magazine's Top 10 Tweeters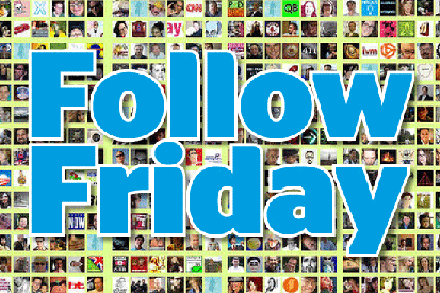 Here's a shameless ego boosting post:
Gareth Jones pulled together a
Top 10 of tweeters
, and he included me along with a bunch of folks you
should follow. I'd also recommend following Gareth
@GJ
.
@dbedwood
Left handed, auburn (not ginger) and creative partner at Lean Mean Fighting Machine.
@malbonster
Tim Malbon is co-founder of Made by Many, a service design company. Agilist. Strategist. Designer of social software.
@amelia_torode
Planner-blogger, head of strategy and innovation at VCCP, and general social media-ite.
@honandhon
Dan Hon is chief executive and co-founder of Six to Start. We make ARGs. Or do we?
@MelCarson
Microsoft Advertising's community blogger. Based in London when not in an airport or hotel somewhere else in the world.
@willmcinnes
Family, world-stuff entrepreneur, digitalness, mountain bikes, snowboards, curry, beer, gardening, muzik, swearing, experiencing the world, nature, buddhism.
@mikeauraz
Strategist at Undercurrent in NYC, interested in the internet, branding, technology, design, photography, food, and film.
@alexhoye
Alex is chief executive of Latitude. Previously co-founder, CEO, CFO, CTO and CMO at different times.
@helenium
Helen Lawrence is a social media planner at Dare. She likes cheesecakes and napping.
@iboy
A yank in Europe. Managing director of iris. Addicted blogger. Reformed Twitterphobe, but still a bit worried.
NB: Follow Friday is the brainchild of
@micah
, blogger and vice president of business development for Lijit Networks.