The sad state of mobile in the USA

Mobile content and services, which are for the most part overhyped and overpriced, are failing in the USA. All the buzzwords, deals and massive marketing efforts will not change the fact that until more people can access mobile content at broadband speeds at a reasonable, fixed rate, they will not use it.

Sure, Blackberry usage is on the rise and business use of mobile for data access to email and other services is working, but adoption and use by the broader consumer marketplace is less than exciting. The latest sign that things aren't living up to the lofty expectations set by brands, analysts and mobile networks is from none other than sports leader ESPN.

Of all the things that should work in terms of mobile content, sports stands as good a chance as any of the other categories. Sure, directory look-ups for local content are the easy win, but when you think about the types of mobile content and information along with the audience segments most likely to take advantage of it, sports news and highlights seems like a good bet.

However, the WSJ reports that ESPN will seek a new strategy when it shuts down the mobile venture and several blogs and analysts agree that this is bad news for mobile media in the US.

The Washington Post reports: "Many analysts are skeptical whether it's a business model that can succeed … given the marketing muscle of the national players. That a brand as popular and well-funded as ESPN couldn't make it work adds to that doubt, particularly since Mobile ESPN developed a uniquely sophisticated mobile service compared with the content offered on regular cell phones."

In time, I am sure that it will succeed. For now, however, marketers should proceed with caution and tempered expectations.


Technorati Tags: marketing, mobile, espn
Saturday, September 30, 2006 &nbsp

&nbsp

&nbsp

&nbsp

&nbsp 2&nbsp comments


Dear Sony,

You are turning a bad position into a PR nightmare.

Sony Corporation says this:

Sony Corporation will initiate a global replacement program for certain battery packs that utilize Sony-manufactured lithium ion cells used by notebook computer manufacturers in order to address concern related to recent over-heating incidents. Sony always strives to deliver the highest level of satisfaction to its customers and all consumers. We believe that this program is in the best interest of both our customers and all consumers .

Sony Vaio Europe says this:

VAIO management is currently assessing the position on the notebook computer battery packs and considering whether to participate in this voluntary replacement program.

Everyone clear on that? No? Either am I.

As a new owner of a Sony TX laptop, I find this a bit disturbing. I'm sure I am not alone.

It is not the fact that you are recalling the batteries. Sh*t happens, you know? It is the fact that you can send out such incredibly mixed messages.

You see, Sony, to me you are one brand. Sony Vaio Europe and the Sony Corporation mean the same thing to me. For that matter, I think you guys make Bravia TVs, camcorders, digital cameras and phones in partnership with Ericsson.

Silly me, right? I'm just a silly consumer who doesn't know any better. Imagine that.

Perhaps you should send your org chart out along with the product recall notices. That way, I'd be able to say: Ah, I get it. It isn't that Sony announcing the global recall of their faulty batteries. It is the other Sony who is still deciding if the batteries that they are selling that catch on fire are worth recalling.

That would make things much easier, don't you think?

No? Not really? I don't think so either.

Regards,
George Nimeh
Concerned Sony Vaio TX 770 owner

Discussion: Ars Technica, MarketWatch, Good Morning Silicon Valley and Slashdot

Technorati Tags: marketing, sony
Friday, September 29, 2006 &nbsp

&nbsp

&nbsp

&nbsp

&nbsp 0&nbsp comments


OMMA Keynotes

Three of the stand-out keynotes from Online Media Marketing and Advertising East (OMMA) conference were from Rishad Tobaccowala (Denuo), Ross Levinsohn (FIM) and Beth Comstock (NBC). Video streams are available on the conference site.

At Speed:
How to Throw Out All Your Plans and Enjoy the Ride
Rishad Tobaccowala, CEO, Denuo

He's not the best speaker (stop trying the comedy, Rishad), but he is a very smart guy and has consistently had a good sense of where things are going. Denuo, by the way, is a new media strategy consulting initiative from Publicis.

You have to iterate to learn. There is absolutely no way to think your way to the future. You have to do your way to the future.

The section about porcupine APIs is pretty geeky but pretty good.

Then, this: And please, let's talk about people. What is this crap in today's world? Target audience: Am I meat to be hunted? 360 surround: Am I trapped? User-generated content: Since when did I become a heroin addict? Consumer: I create. I retransmit. I edit. I share. I am not defined by your stupid brand. It is about people.

Enjoy the Ride: 1 )Hard core accountability: Outcomes, not inputs. Return on objectives, not investment. Emphasizes the Net Promoter Score. 2) Improvise. 3) Marketing is being outsourced to people. Companies that facilitate that will win. 4) Be authentic.

So, the New Content Models Have Taken Over.
What Happens Next?
Ross Levinsohn, President, Fox Interactive Media

Uses Godfather quote to describe old media: "Still alive...we put six bullets in him and he's still alive!!" You have to wonder how many times he has given this speech, but it is still quite good. Says "MySpace" every 15 seconds. Lots of strong numbers. A few signs of revenue. A lot of big ideas and hopes for the future. If Rupert Murdoch can give up control anybody can give up control.

Creating Content that Stays Ahead of the Consumer:
Impossible?
Beth Comstock, President, Digital Media and Market Development, NBC Universal

Fairly lofty speech but well-worth watching if you have the time. As an opener, she was asked whether it is possible to stay ahead of the consumer when it comes to creating content, her answer was "No. Thankfully, no." She discusses the importance of personalization within a social context and the rise of participatory content and media.

"For years, we've heard the saying 'content is king' ... I'm about sick of it, but we keep saying it. And the fact is when we say this what we traditionally meant was that 'content produced by big media is king.' Like it or not, we all know there's been a revolution. Content may be still be king but the monarchy has been overthrown: This consumer-led republic is replacing the monarchy of major media.

I terms of big media's future (as opposed to user-generated content which she wants to call "small media"), she stresses building in experiential and interactive components from the start. She cites the Rise of Lifestyle Media from Price Waterhouse Coopers (PDF) as a reference point.

There is a connection between control and community: The more you are willing to give up the first, the easier it is to develop the second.

She sure can talk the talk. Can she get NBC to walk the walk?

Creative:
It Ain't What it Used to Be
Chuck Porter, Chairman, Crispin Porter + Bogusky

Consider this bonus coverage ... If you want to watch one of the craziest ad guys in the business, this one is for you. And, just like most Madison Ave. presentations, he shows plenty of his agency's work. Yawn.

The concept of doing persuasive creative has not changed very much at all. Quotes Plato: There is no learning without emotion. We don't pay attention to big trends. Stay loose and back winners. Nobody knows. Mentions the VW Unpimp My Ride camaign, my favourite spots of the year.


Technorati Tags: media, advertising, conferences, denuo, fox, nbc, cpb, omma
Thursday, September 28, 2006 &nbsp

&nbsp

&nbsp

&nbsp

&nbsp 0&nbsp comments


What Demo says about BuzzLogic

The video archives on the Demo site are a treasure chest full of bright companies with big ideas. Here is what they had to say about BuzzLogic:

With all the noise in the technology market today, it is a relief to find a company that directs a clear signal to the people who need to understand what the market is really saying. BuzzLogic helps product marketers and public relations executives identify the message in the madness, clarifying not just what is being said and by whom, but who is influencing market opinion. BuzzLogic is the biz360 for the blog Age, and in an era when consumer-generated content is flourishing, it is an indispensable tool for market makers.

A bunch of people are blogging the Fall 2006 event. The Official DEMOblog, which includes areas for attendees to comment on demonstrators and begin discussions about the products. There is The Network World team (Keith Shaw, Jason Meserve and Paul McNamara). Ken Berlack's eVenturing Blog is blogging from the show.

Technorati Tags: blogosphere, conferences
Wednesday, September 27, 2006 &nbsp

&nbsp

&nbsp

&nbsp

&nbsp 0&nbsp comments


Project MyWorld

DirecTV announced Project MyWorld, a TV show in which three young girls search for their MySpace friends in the real world. National Center for Missing and Exploited Children, start your engines. Mashable has the full story. Thanks for the heads-up, Al.


Technorati Tags: social.networks, myspace
Wednesday, September 27, 2006 &nbsp

&nbsp

&nbsp

&nbsp

&nbsp 0&nbsp comments


The $10M expression session

Do we need another catch-all social network? Well, looks like we're about to find out.

Wallop is the social networking startup that was spun out of Microsoft Research Labs earlier this year. They just landed $10 million in venture capital to compete with MySpace, Friendster and Facebook.

Here are some quotes from TechCrunch and Seattle PI and GMSV:

"After taking a long, hard look at social computing, it became clear that it is not simply about the technology, which has been limited and plagued with problems to date," Karl Jacob, Wallop's chief executive, said. "It's about the trend of self-expression moving online."

Bill Tancer, Hitwise's general manager of research, is skeptical. "The key here is, there's going to be a tolerance issue for users in terms of how many social networks they have," he told the S.F. Chronicle. "It takes time to build up a profile and track the interchanges and manage those. From a consumer standpoint, there's a limit to how many will be viable."

Unlike the other social networks, Wallop CEO Karl Jacob says he has no plans to ever put advertising on the site. It just lessens the user experience, he says. Instead, Wallop wants a piece of the $3 trillion per year U.S. market for self expression items (clothes, furniture, beauty supplies, etc.). As sites like Cyworld have shown, people are willing to spend money for online expression items, too (Cyworld brings in a reported $300,000 per day in microtransactions to its users).

So Wallop has created a marketplace for "self expression" items on the site. Flash developers can create items and sell them to users. Music clips, animated widgets, artwork, avatars, clothing for avatars, etc. will all be for sale. Wallop handles payments and DRM, and takes 30% of the sale price. The rest goes to the seller.

Investors in the San Francisco company, which is presenting at the DEMOfall conference in San Diego this week, include Norwest Venture Partners, Bay Partners and Consor Capital. Microsoft also retains an equity stake in the company, which is led by former Microsoft Corp. employees Karl Jacob and Sean Kelly.


Technorati Tags: social.networks, wallop
Wednesday, September 27, 2006 &nbsp

&nbsp

&nbsp

&nbsp

&nbsp 1&nbsp comments


Piczo hires Chris Seth as UK MD

Teen networking and photo-sharing site Piczo has appointed Chris Seth as the new UK MD.

I met Paul Remer (VP BizDev) and had breakfast with Geoff Judge (board member and Chief Revenue Officer) when Piczo's team was in London last week for their UK media tour. Smart guys. I haven't met Seth yet, but people who know him say he's on the ball.

Seth (who was formerly at Richmond Events, Proximity, TimeOut and the IHT) will forge strategic partnerships as a first priority. The site is very popular in the UK (+393% growth over the last year), and UK members account for 4m+ of their reported 8-10 million total membership base, which is largely made up of 13-18 year-old girls.

Piczo is differentiating itself from other networks like Bebo and MySpace by limiting the ability of people to search inside the network and by having near-anonymous profiles. The only real way to contact people and network is through word-of-mouth and direct referrals. For more on the safer aspects of Piczo, check out the post over on CNet's Alpha Blog.

They also offer a lot more freedom in terms of how kids can create their page. That said, the templates and features are still pretty simple and the resulting pages are reminicient of Geocities, albeit with lots of photos.

Still, the safety and trust factor should not be underestimated. Om Malik has another good post on the topic.


Technorati Tags: social.networks, piczo
Tuesday, September 26, 2006 &nbsp

&nbsp

&nbsp

&nbsp

&nbsp 0&nbsp comments


Techmeme's RSS ads

If you want a peek at the future of online advertising, keep reading.

Gabe Rivera, the creator of one of my favourite news sites, Techmeme, has launched a new advertising and sponsorship program. Instead of banners, he takes an RSS feed of the latest posts from a sponsor's blog, and it appears in a dedicated area on the side of the site. And presto, there's the ad.

Gabe explains the idea here and here:

I think the model introduced here is great for Techmeme. First, readers are presented with posts from companies who understand Techmeme's place online and want to engage its readers. It's great for the sponsors basically for the same reason: sponsored posts are a natural extension to the mix of news that keeps Techmeme's readers paying attention. And it definitely serves the future viability of Techmeme, which can't live indefinitely on my personal savings!

The way it works is simple. A sponsor's blog feed is polled every few minutes, the latest post of which appears in its assigned slot. First, second, and third slots are $4,500, $3,500, and $3,000 per month respectively, with a one month minimum term. CPM equivalents are low: in the $5-8 range.

Jarvis likes it and wants to know how to get one set up on his blog. He's right. I mean, I want one. Don't you?

Arrington seems impressed, too. I haven't read a bad comment yet, and there are lots of them. And for good reason, it is simply brilliant.

Dave Winer thinks an auction model would work and debates the need to force a month-long buy.

I believe there's a network and/or syndication model here somewhere, as this would be a great way for advertisers to get closer to targeted conversations. RSS ads plus a distribution network like Feedburner, FM, or Adify. That would work.


Technorati Tags: advertising, RSS, techmeme
Monday, September 25, 2006 &nbsp

&nbsp

&nbsp

&nbsp

&nbsp 0&nbsp comments


EPC creates clueless tag

Paul Durman in The Sunday Times reports on the launch of a new initiative by the European Publishers Council (EPC) aimed at retaining more control over what content gets published, how it gets published and who makes money from it.

On face value, that sounds pretty good, right? It sounds good, right up to the part where you find out what they're doing:

Many publishers are concerned that the search engines provide unfettered and unpaid access to newspaper articles and other published material.

"This industry-wide initiative positively answers the growing frustration of publishers, who continue to invest heavily in generating content for online dissemination and use," said Gavin O'Reilly, chairman of the World Association of Newspapers (WAN), which is spearheading the initiative.
I don't get it. Search engines provide links to content not the content itself.

Why on earth would publishers not want search engines to find and index their content and then link everyone to it?

Think about it: They're investing heavily in generating content for online dissemination and use yet they feel that they need to create obstacles for search engines who want to link to them.

Retuters reports it this way:

The pilot program stems from the huge popularity of search engines, which automatically return search results from newspapers, magazines and books, and usually link back to a publication's own Web site for users to read a whole item.

Many publishers feel, however, that the search engines are becoming publishers themselves by aggregating, sometimes caching and occasionally creating their own content.
Aggregating? How about the fact that without search engines, their content would never be found.

Caching? Sure, but only the results. Not the content.

And which of the big search engines occasionally creates their own content from publishers? None that I know of. Even Google News only shows the headlines.

Talk about self-destructive behaviour. Newspapers already look like yesterday's news, and now they're fighting the people who are trying to send them traffic.

Perhaps the best part of the story is that the publishers budgeted £310,000 ($583,700) to "seek advice from third-party experts on the creation of the Automated Content Access Protocol." That's half a million to tell big old media that they should fight the search engines.

By the way, I'd love to meet the third-party experts. If you're one of them, drop me a line and we can get a nice dinner and talk about all of this. For the $500K you just took off of these guys, you can pick up the check.

But I digress ...

Some folks, like this blogger points out, suggest that all you really need is a robots.txt file to control how your site gets indexed. "Probably some sites have extremely valuable content and they need a new permission system, that will match their inflated self-importance."

I wonder what Jarvis thinks about this? You out there, Jeff?

The EPC's plan is to develop a software "tag" that will specify conditions under which search engines can use published material, including charges and usage restrictions.

Ahh ... Now I get it. They paid £310K to create the "clueless" tag.


Links: Times Online, Brand Republic, Reuters, EPC, Steve Yelvington blogs the other side of this, WAN Press Release.

Technorati Tags: media, newspapers, EPC, WAN, dinosaurs
Monday, September 25, 2006 &nbsp

&nbsp

&nbsp

&nbsp

&nbsp 0&nbsp comments


Google in Fortune

Chaos by Design is the inside story of disorder, disarray, and uncertainty at Google. And why it's all part of the plan. (They hope.)


Discussion: Steve Rubel, John Battelle, and Read/Write Web.

Technorati Tags: google
Monday, September 25, 2006 &nbsp

&nbsp

&nbsp

&nbsp

&nbsp 0&nbsp comments


Campaign Digital Awards

This year's Campaign Digital Awards can be seen here.

The Army's Everest West Ridge Expedition featuing a attempt by an Army team to scale the West Ridge of Mount Everest took the top prize.

And while the expedition was a failure, the campaign was an integrated success, combining live video footage shot by the climbers, which was used as part of a TV and radio campaign, as well as mobile phone downloads and video podcasts.

Dare received the most awards, with top prizes for its Lynx, Dare School and Sony Ericsson campaigns.

Mercedes' A-S site, by Agency Republic, picked up a silver award in the automotive category, while Meme's work for 118 118 was the winner in the telecommunications category.

Martin Brooks, the chief executive at Agency Republic and Zulu, was named Digital Achiever of the Year.

Story details via Brand Republic.

By the way, Reaction Group's ePages were used to power Campaign's awards site, and if you're a publisher, it looks like a slick and easy way to get brochures online.

Technorati Tags: advertising, awards, creativity
Monday, September 25, 2006 &nbsp

&nbsp

&nbsp

&nbsp

&nbsp 0&nbsp comments


Mr Picasso Head

Have a creative week, courtesy of Ruder Finn Interactive. The viral game created by RF Innovation Studios was featured in the Everywhere Weekend Edition of Daily Candy.


Technorati Tags: advertising, viral
Monday, September 25, 2006 &nbsp

&nbsp

&nbsp

&nbsp

&nbsp 1&nbsp comments


$1.5 billion

That's YouTube's asking price, according to the NY Post. That's 3X MySpace, for those scoring it at home, and it even makes Facebook look cheap. Given all the questions surrounding their business model and copyright law, makes them look pretty bold.

Favourite headline: To inflate YouTube, pull cord, stand clear. Thats from GMSV. Also see TechCrunch, Mashable, GigaOM, and Frank Barnako.


Technorati Tags: social.networks, business.models, youtube
Thursday, September 21, 2006 &nbsp

&nbsp

&nbsp

&nbsp

&nbsp 0&nbsp comments


Losing Their Cool?

Knowledge@Wharton reports on The Downside of Expanding Hot Social Networking Sites and focuses in on Facebook.

Facebook, a social networking site known as an online meeting place for college and high school students, is opening its doors to more people in an effort to grow beyond its current nine million registered users. Could such a move end up blurring the company's focus and diluting its brand? Are there better ways to expand?

I wrote about Facebook opening up here, and I'm starting to have serious doubts about their management team and strategy. It seems that for every report I read about a new (and often controversial) service they lauch, there is an article about them trying to sell the company. They're starting to look a bit desperate, to be honest. Believe me, I know the market is hot. But that's not a reason to ditch sound business practice and judgement for a quick payoff. It makes them look cheap in a red light district kind of way.

As I wrote here, their current (walled garden) business model is extremely organic and would continue to grow naturally as new students/freshmen join Facebook. The only reason why I can see them doing this (opening up) is to get big in a hurry in order to cash out - something that Facebook has not been shy about trying/announcing in the past.

Need more proof? Here's the latest from the WSJ, reporting that Facebook is in talks (again) with Yahoo! to sell the company for a reported cost of $1 billion. Here is a rather large snipped from the paid-only content:

Over the past year, social-networking site Facebook has held talks with Yahoo, Microsoft and Viacom over a possible takeover. Now, the start-up is again holding serious talks with Yahoo about selling for approximately $1 billion.

Ever since News Corp. scooped up MySpace parent Intermix for $650 million, the pursuit of the promise of sticky traffic and assessing the large numbers of users at social networks has become priority one for many large Internet companies. The social networks know that the Viacoms and Yahoos of the world won't be getting an established network for as cheap as News Corp. bought MySpace.

The danger of buying a social network is two-fold: One, the fickle nature of young users, who also happen to be the most coveted marketing demographic. What happens when MySpace is no longer cool? The other is the inability to control the content they create. Advertisers don't like that.

At the moment, the first problem isn't one for Facebook. Pursuers are chasing the social network with wallets wide open. But that doesn't necessarily mean that Facebook will sell. People close to the company say company executives have considered following Google's example, but that would appear to be unwise, as Facebook doesn't have a world-beating technology to embrace.

A $1 billion acquisition by Yahoo would be about half what the company was looking for in the past, according to previous reports. It's also unclear how a Yahoo acquisition would affect Facebook's recent ad partnership with MSN, a Yahoo rival -- although Facebook told Yahoo that the ad deal did not preclude further acquisition talks.

For more recent posts on Facebook see: Facebook Opens Up and Facebook's Mea Culpa.


Technorati Tags: social.networks, business.models, facebook
Thursday, September 21, 2006 &nbsp

&nbsp

&nbsp

&nbsp

&nbsp 0&nbsp comments


Yahoo! takes a dip

A 13% dip, to be precise. As you've probably heard, Yahoo!'s numbers were at the low range of expectations, and they blamed slower ad sales as the reason.

There's a lot of discussion out there, and whilst I don't have much time to write about it today, here are several of the posts and articles I've read: AP news story, GigaOm, TechCrunch, Publishing2.0, PaidContent, Goldman sachs audio of the Yahoo! call.

The fact that Yahoo! cites autos and financial services as the primary categories on the decline should come as no surprise and be of some comfort ... It isn't digital that is having trouble. It is the auto and finance sectors. US automakers are a mess at the moment due to their own stupidity and the energy crisis. The gradual slowing of the residential housing market, worries of inflation and consumer debt, amongst other things, is pounding the financial markets.

But don't take my word on it ... "It feels and smells like a macro" problem, rather than something specific to Yahoo or the Internet industry, said Global Crown Capital analyst Martin Pyykkonen to Reuters.


Technorati Tags: advertising, yahoo
Thursday, September 21, 2006 &nbsp

&nbsp

&nbsp

&nbsp

&nbsp 0&nbsp comments


CNN & Philips

From Brand Republic: Electronics firm Philips has struck a deal with CNN to sponsor all of its new-media news delivery services including newsletters, video streaming, RSS alerts and mobile news.

Philips will also sponsor the launch of a CNN news microsite, The Briefing Room, a magazine style digest offering a summary of the day's international news, newspaper round-ups and free streaming video headlines. In return, the campaign features exclusive banners and branding across all the platforms.


Technorati Tags: advertising, deals
Thursday, September 21, 2006 &nbsp

&nbsp

&nbsp

&nbsp

&nbsp 0&nbsp comments


Operation homecoming

On September 12th, 2006, Random House released the book, "Operation Homecoming." It is an anthology of stories written by veterans of the Iraq and Afghan wars. One of my friends, Jim Sosnicky, has two stories included in the book.

Jim calls it like he sees it and is very good writer. Visit Iraq or Something for some of his recent writing and Broadway Jim for some of his earlier stuff.

Well done, Jim.


Technorati Tags: personal
Thursday, September 21, 2006 &nbsp

&nbsp

&nbsp

&nbsp

&nbsp 0&nbsp comments


Social bookmarks review

Read/Write Web has an excellent review of the major (and some not so major) social bookmarking services on the web.


Technorati Tags: social.media, research
Tuesday, September 19, 2006 &nbsp

&nbsp

&nbsp

&nbsp

&nbsp 0&nbsp comments


Cuban: Youtube, we hardly knew you

Despite YouTube's instant popularity, mega-buzz, recent deals and massive traffic, Mark Cuban has written of the coming dramatic decline of YouTube.

Basketball team owner and blogger Cuban knows this space pretty well, having made a few billion off of the sale of Broadcast.com to Yahoo in 1999. Ahh, those were the days.

The fact that Youtube is building a traffic juggernaut around copyrighted audio and video without being sued is like.... well Napster at the beginning as the labels were trying to figure out what it meant to them. ... It's just a question of when Youtube will be hit with a charge of inducing millions of people to break copyright laws, not if.

Take away all the copyrighted material and you take away most of Youtube's traffic. Youtube turns into a hosting company with a limited video portal. Like any number of competitors out there that decided to follow copyright law.
So, whilst Warner Music Group Corp. has agreed to distribute and license its copyrighted songs and other material through YouTube,

Kudos to WMG for giving them a chance and probably leveraging the hell out of Youtubes traffic, but this is just one copyright owner out of the thousands, if not tens of thousands owning copyrights that are most likely being illegally used on Youtube.

Given YouTubes' darling status at the moment, this is a pretty bold prediction from Cuban, wouldn't you say?


Technorati Tags: social.media, youtube
Tuesday, September 19, 2006 &nbsp

&nbsp

&nbsp

&nbsp

&nbsp 0&nbsp comments


More Campaign mag goodness

Certainly worth a read. Campaign's Deborah Bonello tries to bring some order to the chaos as she takes on the oh so simple task of predicting The future for Agencies.

She does a good job of pulling together a lot of quotes and comments from many senior players in adland into a single piece. Here are just a few:

Maurice Levy (Publicis): Consumers are now "enlightened despots" ...

Martin Brooks (Zulu): Anyone who sits in an ad agency and says brands are created by agencies is talking absolute rubbish - it is consumers who create brands now.

Nigel Morris (Isobar/Aegis): Our view is that you cannot buy enough time to reach consumers because it is so fragmented and the cost of mass delivery has gone up so much. But if you create something that they really like, you can have them for five hours.

Sir Martin Sorrell (WPP): It's very difficult because you can't take away the digital part from an established business because that's where the growth is. On the other hand, if you're an established business you tend to be more naturally focused on established areas.
There are many others.

The question of integration is raised, as are some good points regarding the meaning of the changing markets for agencies and independents.


Technorati Tags: advertising, business.models
Tuesday, September 19, 2006 &nbsp

&nbsp

&nbsp

&nbsp

&nbsp 0&nbsp comments


4 percent

Agency folk, pay close attention to the latest from Claire Beale in Campaign.:

Clients are becoming more and more adept at deconstructing this new digital jargon and working out whether theirs is an agency full of digital hotshots or simply hot air. Take the recent research into adland's digital credentials, conducted by the Haystack Group. If Haystack's findings are anything to go by, agencies might boast about their "micro-targeting models" and understanding "avatar economics", but advertisers have them sussed.

Only 4 per cent of clients are convinced that, beneath the jargon, their advertising agencies are really on top of digital marketing. That's a pretty damning statistic when you consider that more than two-thirds of those same clients also said that digital communications are increasingly playing a key role in their marketing activity.

The agencies that know what they're doing in this space will get on and let their work speak for itself. The rest will carry on fiddling with their corporate mantras and spending more effort on looking the business than doing the business. And clients, as Haystack suggests, will keep polishing their bullshit detectors.

Bravo, Claire, for telling it like it is.

Technorati Tags: advertising, research
Tuesday, September 19, 2006 &nbsp

&nbsp

&nbsp

&nbsp

&nbsp 0&nbsp comments


Go2Web20.net

Orli Yakuel's Go2Web20.net has launhed. It is a handy visual directory to web 2.0 sites. Companies can be sorted by tag, alpha or date added to the directory, or found via keyword seach. Short descriptions of the sites are provded by clicking on the logos.

Technorati Tags: 2.0, resource
Sunday, September 17, 2006 &nbsp

&nbsp

&nbsp

&nbsp

&nbsp 0&nbsp comments


Are you experienced?

I was asked to react to some thoughts on the future of experiential communications in a digital world. Here's what I had to say:

Not a digital world.

I agree that it isn't about digital vs the other stuff: It is all the same. In terms of experiential comms, there is a cycle that should be used online as well as offline:

1) Initiation: People learn about it. From friends, billboards, TV ads, banners, web sites, wherever. They find out about the thing.

2) Participation: They do it. They experience something. They sign up. They upload something. They go to an event.

3) Reaction: They review it, either formally or informally. Online or offline.

4) Communication: They tell people about it. Good, bad or ugly.

It is the job of the marketer to figure out which channels to use. It is about an integrated approach. Don't pick a channel because you think you must have it. Do it because it fits the need. The medium must add value to the message.

Experiential and digital: one and the same?

Well ... kinda.

eCommerce is not too experiential. It could be, but it doesn't need to be. eBay and amazon are great businesses because they have low friction, not becuse they provide the greatest experience. I'd rather go to Macy's for the show. It will always be more fun than online.

I think there will be a role for pure efficient information gathering and exchange online for the foreseeable future. Search, email, IM, and all the data-driven formats will continue to work because of their efficiency, not because of the "experiential" part of the service.

All that said, here is the thing:

If you look at certain eCommerce and certain types of online information gathering, experiential comms will play a massive role. Broadband will enable this. Buying a car, travel and real estate come to mind. It will move beyond data ... It will become a much richer experience. Content from brands combined with user-generated content (including opinion) will create environments where experiences take place.

Will experiential be about content creation?

I'd be careful about this ... It is misconception to think that everybody is creating content. In fact, 1% of people create content and 99% watch, interact or share it. The Pareto rule (80/20) is dead.

Over time, this may change as more people upload photos, blog their stories and edit things like the Wikipedia. For the time being, however, it is about finding the 1% and encouraging them to create and then getting the other 99% to interact with it in some way. Maybe this could be divided into primary and secondary level participants or something.

Here are 3 posts I've written on the 99/1 rule: Pareto, revisited, Rethinking Pareto, What is the 1% rule.


Technorati Tags: experiential, pareto
Saturday, September 16, 2006 &nbsp

&nbsp

&nbsp

&nbsp

&nbsp 0&nbsp comments


Arrington's picks

Lots of buzz out there today following TechCrunch founder Michael Arrington's talk at the SF Future of Web Apps Summit.

Winners (all have beeb acquired): Writely, del.icio.us, Userplane, Flickr, Weblogs, Inc., Myspace, Bloglines, Truveo, Grouper, Skype, Newroo

Very good bets: Digg, Facebook YouTube, Photobucket, Zoho, Stumble Upon, Popsugar, PlentyofFish, Netvibes. Mike said he could be an executive at any of the companies, it would be Digg, which also drives 20 percent of TechCrunch traffic.

Ones to watch: Jobster, Riya, Zillow, Flock, Sharpcast, Rocketboom, 1-800-FREE411, oDesk, Second Life, WordPress

What were they thinking: Inform, Gather, PubSub, Browzor, Jigsaw, Squidoo

Avoid: Social networking, social bookmarking, video, photos, blogging/podcasting platforms, portal/homepages, feed readers

Big potential: Platforms, desktop apps (ported to online), office efficiency, cloud storage, identity, developer tools, market destruction (such as 1-800-FREE411), enterprise

Here are the shared attributes of those winners and losers:


| WINNERS | LOSERS |
| --- | --- |
| Passion for what they are doing | Lifestyle/ego entrepreneurs |
| Do something extraordinary | Forget about scaling |
| Remove serious friction | Spent too much money |
| Great founder dynamics | Poor founder, team choices |
| Never raise big money or raise it after you have won | Raised too much money |
| Perfect revenue model is not required | Over business-planned |
| Launched with post on TechCrunch | Launched with post on TechCrunch |

Dead2.0 has a nice post - that's where I got the table above and Dan Farber's notes were used to create this post.


Technorati Tags: 2.0, sartups
Friday, September 15, 2006 &nbsp

&nbsp

&nbsp

&nbsp

&nbsp 2&nbsp comments


Enter the Copywriter

Here's a very funny video created as part of an internal spoof contest that makes fun of agency life inside McCann Erickson Advertising.



I spotted this over on Russel Davis' blog, which I was happy to discover this week.


Technorati Tags: advertising, funny, viral
Friday, September 15, 2006 &nbsp

&nbsp

&nbsp

&nbsp

&nbsp 0&nbsp comments


Zune launches

Microsoft has launched Zune, their new MP3 player.

I don't write much about gadgets, so I'll leave it to Engadget to tell you about this long-anticipated product launch.


Technorati Tags: Microsoft, MP3
Friday, September 15, 2006 &nbsp

&nbsp

&nbsp

&nbsp

&nbsp 0&nbsp comments


Universal criticism

AP reporter Alex Viega writes that Universal Music Group CEO Doug Morris blasts YouTube, MySpace over copyrights.

Attack attack attack ... Is that all the music industry knows how to do when faced with the fact that their business is changing has changed?

Morris said the wildly popular Web sites YouTube and MySpace are violating copyright laws by allowing users to post music videos and other content involving Universal artists.

"We believe these new businesses are copyright infringers and owe us tens of millions of dollars," Morris told investors Wednesday at a conference in Pasadena.

"How we deal with these companies will be revealed shortly," he said.

Universal's talks with YouTube Inc. have deteriorated and the recording giant is set to file a copyright infringement lawsuit against the San Mateo-based company if no agreement is reached by the end of the month, according to a person familiar with the talks who spoke on condition of anonymity, citing the confidential nature of the negotiations.

Universal's talks with News Corp.'s MySpace have been progressing, the person said.

The story is also being reported in the New York Post, LA Times and Reuters, but once you've got the gist, the best read is Jarvis' Deaf and Dumb.

The smartest thing YouTube could do is just take all of Universal's artists off and watch them scream when suddenly they're not talked about and bought as much as their competitors. These dimwits just don't get it: YouTube and MySpace and blogs and the internet are their new distribution and sales channels. Want to cut off your noses to spite your faces? Fine. Here's the knife.

Jeff then sums it up nicely, "You can't teach an old mogul new tricks."

Technorati Tags: social.networks, myspace
Friday, September 15, 2006 &nbsp

&nbsp

&nbsp

&nbsp

&nbsp 0&nbsp comments


Adidas in Second Life

Larissa Bannister in today's Campaign/BrandRepublic: Adidas targets avatars with shop in Second Life.

Adidas is to become one of the first global brands to create a presence in the online virtual reality world Second Life.

Adidas, which merged last year with Reebok, has bought centrally located land on www.secondlife.com, the site that is becoming the latest online phenomenon.

As part of an initial Adidas campaign, devised by Isobar and Rivers Run Red, the brand will build a shop on the site to support the launch of its new, extra-bouncy A3 Microride trainer. Users of Second Life will be able to buy virtual trainers that give their avatar characters extra bounce within the games.

The shoes are likely to cost around 100 Linden dollars (the Second Life currency) -- the equivalent of their actual US$ retail price. In the future, users may be able to buy real-life trainers through the virtual store. Adidas has also created a "bounce floor" where people can try out the extra bounce before they buy.

Technorati Tags: marketing, secondlife, adidas
Thursday, September 14, 2006 &nbsp

&nbsp

&nbsp

&nbsp

&nbsp 0&nbsp comments


And in this corner

Wikipedia's founder Jimmy Wales goes toe-to-toe with Dale Hoiberg, editor-in-chief of Britannica in the WSJ's article, Will Wikipedia Mean the End Of Traditional Encyclopedias?

Mr. Hoiberg: No, we don't publish rough drafts. We want our articles to be correct before they are published. We stand behind our process, based on trained editors and fact-checkers, more than 4,000 experts, and sound writing. Our model works well. Wikipedia is very different, but nothing in their model suggests we should change what we do.

Mr. Wales: Fitting words for an epitaph…
Wales wins by KO.

Jarvis spotted this one and posts some additional thoughts, but the WSJ article pretty much says it all.



Technorati Tags: social.media, wikipedia
Wednesday, September 13, 2006 &nbsp

&nbsp

&nbsp

&nbsp

&nbsp 0&nbsp comments


Facebook opens up

Once exclusive, soon open to all ... Facebook plans to create 500 regional networks and allow users not affiliated with schools to join. College students and alumnai with valid .edu email addresses will still be in their own private networks.

Unless Facebook's management thinks that MySpace and other start-ups risk completely taking over the social networking space, I think this is a very bad move. On paper, it may look like a great idea: get big whilst the getting big is
good. However, they are changing the fundemental nature of their service, and their brand perception will change along with it.

By opening up, they are diluting thir brand value and USP and risk becomming just another me-too social network. They stand to lose the thing that made them so unique: exclusivity and availability to students and alums, only.

Their current business model is extremely organic and would continue to grow naturally as new students/freshmen join Facebook. The only reason why I can see them doing this is to get big in a hurry in order to cash out - something that Facebook has not been shy about trying/announcing in the past.

Fred Stutzman, the blogger/entrepreneur who I feel has the most consistently salient commentary on Facebook, puts it nicely:

While I'm sure Facebook's confidence in this move is slightly lower following the feeds debacle, their logic is grounded in fact. As long as the fundamental DNA of Facebook is not changed - meaning exclusive groups remain - this won't be a tremendous change. However, for Facebook users, the symbolic nature of the change from exclusive to non-exclusive could be viewed as strongly negative.

With the new Facebook, there is no longer a notion of exclusivity - Facebook is just another SNS, albeit with a exclusive model that can now be mass-appropriated by competitors.

The Facebook is a unique place because its users feel a strong sense of ownership and involvement - a sense spawed by the fact it was exclusive, that it was their own space. With this new move, this sense of ownership is lost; the Facebook is no longer its users' space - it is everyone's space.

Following last week's controversial launch and apology regarding their News Feed and Min-Feed features, it seems that Facebook is prepared for the backlash. Here is a quote from a spokeswoman:

Whenever we've opened our network, our existing members have reacted negatively, even though they've always adjusted. We're sure this will be no different, but we think it's in the best interest of the community.

Pete Cashmore notes that the big winner here could be Microsoft, given that their newly struck ad deal could be worth much more than originally expected. Unless, of course, they knew that this change was already in the works.

In the popular poker game Texas Hold 'em, this would be called an all-in move: putting all your chips at risk in the hopes of a big payoff. Given Facebook's nine million members, a steadily growing business, a popular brand, and a white hot market, did they really need to make such a big bet? My gut says no.

Michael Arrington, AdAge, Forbes, MediaPost, and GigaOM are among the other people talking about Facebook today.


Technorati Tags: social.networks, business.models, facebook
Tuesday, September 12, 2006 &nbsp

&nbsp

&nbsp

&nbsp

&nbsp 0&nbsp comments


CEO Guide to Social Networks

If you're still trying to figure out Social Networks or are looking for a nice overview, Business Week has a series of "entry-level" articles on the subject. All from a 30,000-foot view, but pretty well done. In particular, the "Marketing to Kids" piece and the podcast are worth checking out.

CEO Guide to Technology: Social Networks
• In Asia, MySpace Clones Stalk Cyberspace
• Social Networks: Execs Use Them Too
• Marketing to Kids Where They Live
• MySpace: No Free Ride in Europe
• Who's Harnessing Social Networks?
• A Guide to Social Networking: Tip Sheet


Technorati Tags: social.networks
Tuesday, September 12, 2006 &nbsp

&nbsp

&nbsp

&nbsp

&nbsp 0&nbsp comments
5 years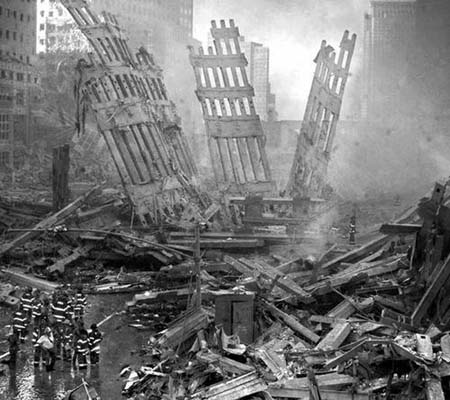 Five years after I watched the towers fall in Manhattan, The New York Times has a timely, comprehensive and tragically poignant piece about the situation at Ground Zero today: The Hole in the City's Heart.

The photo above, Golgotha, was taken by New York Post photographer GN Miller. You can purchase his photos for charity from the Bolival Arellano Gallery.


Monday, September 11, 2006 &nbsp

&nbsp

&nbsp

&nbsp

&nbsp 0&nbsp comments


Lonelygirl15 is a fake

One of YouTube's most popular videocasters is a fake.

"Bree" (aka Lonelygirl15) who told the world that she was a home-schooled 16-year-old who filmed from her bedroom is, in fact, part of a rather elaborate and yet-to-be fully identified marketing/film project.

Her video clips receive an average of 200,000 views, and over the past months, many people have become sceptical of her authenticity, given the high production value, perfect soudtrack and meticulous storyline that has been broadcast in her videos.

Many people (including the LA Time's Richard Rushfield) just didn't buy it. After a series of preliminary articles, bloggers tracked her identity back to Creative Artists Agency, and late Thursday Rushfield reported on this posting on LonleyGirl15's site:

"Our intention from the outset has been to tell a story — A story that could only be told using the medium of video blogs and the distribution power of the Internet. A story that is interactive and constantly evolving with the audience."

The statement sidestepped the issue of lonelygirl15's real identity, saying cryptically, "Right now, the biggest mystery of Lonelygirl15 is 'who is she?' We think this is an oversimplification. Lonelygirl15 is a reflection of everyone."

The statement's authors wrote that they are "in the process of building a website centered around video and interactivity."

Pete Cashmore comments:

If Lonelygirl15 is an elaborate marketing ploy for a Blair Witch-style movie, then YouTube Marketing will join MySpace Marketing as one of the most viral new tactics. And even if it isn't, it seems that YouTube mini-sagas are about to take off in a big way. What's more, this covert strategy is far more effective than in-your-face advertising: Paris Hilton's appearance on the site has gone down badly, since YouTube users reject in-your-face commercialism.

As an aside, I disagree with Pete and think the jury is still out on the success of the Paris Hilton channel on YouTube. It has become very popular in a very short period of time: over 1 million views and 5K+ subscribers. And at least, it is transparant and authentic.

Wait.

Did I just say that Paris Hilton is authentic? I'm sorry. That was out of line and I promise not to say things like that again.

Back to Bree ... Whilst it is hard to deny the viral success of Lonelygirl15's videos to
date, it is unclear what the impact of this relevation will have on her
viewership down the line. How will people react when they learn that she is not who she says she is? Her story will become just that: A story. It will lose the authenticity, credibility and natural curiosity from folks who wanted to know what would happen next to this real person. Here is a recent comment from AliKatt2006 on Lonelygirl15's YouTube page:

Lonelygirl the fact that your videos are fake does not make me like you any less. However, now knowing the truth, I can honestly say I don't enjoy your videos as much as I did before. Their just not as interesting to know that their fake. I feel like you scammed me into believing your something your not. You scammed all of us.

Others, like trublubabe (whose own tone/language sounds a bit fake) don't seem to care:

Fake or not you enjoy her videos so who cares if shes acting (...) You've watched her drama and crazy video blogs why would it matter about some silly rumors? (...) I say just let her do her real/Fake blogs about her life and ENJOY them like you did before the STUPID rumors!

How will the story end? Stay tuned and find out.

In the meantime, here is a recap of LA Times articles by LA Times staff WriterRichard Rushfield:



The latest confession to stun the entertainment world is an unusual one: "We are filmmakers." The team behind the lonelygirl15 YouTube mystery has come forward, claiming that lonelygirl15 is part of their "show" and thanking their fans effusively for...




Lonelygirl15 appears to be an innocent, home-schooled 16-year-old, pouring her heart out for her video camera in the privacy of her bedroom. But since May, her brief posts on the video-sharing site YouTube and the social networking hub MySpace have...




Technorati Tags: social.media, youtube
Sunday, September 10, 2006 &nbsp

&nbsp

&nbsp

&nbsp

&nbsp 0&nbsp comments


Facebook's Mea Culpa

The News Feed and Min-Feed features launched last week have caused quite a bit of controversy. Seems that many Facebook users were less than impressed by the functionality, but more importantly, they were very upset by the implications to their privacy and data management issues. A public aplogy on Facebook's blog by Mark Zuckerberg is trying to clear things up.

Somehow we missed this point with News Feed and Mini-Feed and we didn't build in the proper privacy controls right away. This was a big mistake on our part, and I'm sorry for it. But apologizing isn't enough. I wanted to make sure we did something about it, and quickly. So we have been coding nonstop for two days to get you better privacy controls. This new privacy page will allow you to choose which types of stories go into your Mini-Feed and your friends' News Feeds, and it also lists the type of actions Facebook will never let any other person know about. If you have more comments, please send them over.

It will be interesting to see how this latest chapter plays out vis-a-vis their user base. Fred reports that The Students Against Facebook News Feed group is almost 700K users, representing 8% of their user base. "If the equivalent happened in Myspace, the group would have grown to 8 million people. In two days." More from Fred, here, here, and here. That last link is an excellent post, btw.


Technorati Tags: social.networks, facebook
Saturday, September 09, 2006 &nbsp

&nbsp

&nbsp

&nbsp

&nbsp 0&nbsp comments


Digging Into Digg's Integrity

TechCrunch on the possible abuse of the ranking system at the popular social news and trend tracker, Digg.

Technorati Tags: social.media, digg
Saturday, September 09, 2006 &nbsp

&nbsp

&nbsp

&nbsp

&nbsp 0&nbsp comments


Why Window's takes so long to start up

Given my laptop woes of late, this post is timely.


Technorati Tags: howto, windows
Saturday, September 09, 2006 &nbsp

&nbsp

&nbsp

&nbsp

&nbsp 0&nbsp comments


Technorati's "Popular Blogs"

A new ranking page on Technorati for tracking hot blogs. Sadly, yours truly is nowhere to be seen. If you know another 2K readers interested in original insight and analysis about social media and digital marketing, have them link to me, ok?


Technorati Tags: blogosphere, technorati
Saturday, September 09, 2006 &nbsp

&nbsp

&nbsp

&nbsp

&nbsp 0&nbsp comments


Newsweek on YouTube

A typical "show me the money" article from a traditional media publication. Worht a read, but articles like these just reinforce the fact that most traditional outlets just don't see the big picture or the long-term.

With all the excitement, it's easy to forget that the video-sharing pioneer's business so far amounts to a whole lot of expenses, not much revenue, and no profits. (...) YouTube spends a tidy, and growing, sum to stream its short clips. Current estimates range from $900,000 to $1.5 million per month. Much of that goes for computer servers and transmission bandwidth. But because the company is charting a delicate course in how it handles pirated videos, its legal costs could balloon if lawsuits start piling up.

Even more important, though, is the tricky question of how YouTube can make money off its phenomenal growth while maintaining the promise behind that popularity. YouTube could easily alienate its users by overwhelming them with ads. And the startup has to figure out how to attract a broader group of marketers by filtering more for copyrighted or offensive videos and by creating more channels of similar content.
I've been in talks with YouTube for a media deal, and whilst they might not have it all figured out, they are certainly on the right track.


Technorati Tags: social.media, business.models, youtube
Saturday, September 09, 2006 &nbsp

&nbsp

&nbsp

&nbsp

&nbsp 0&nbsp comments