Fred, meet Molly.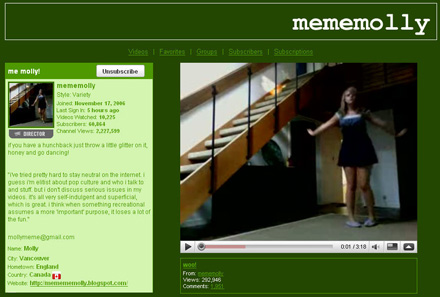 As you may know, I think

Fred is fantastic

.

And now, I've found him a friend.

Molly

is a 19-year-old Brit living in Canada. Her collection of

51 original videos on YouTube

have around 20 million views in total. Not quite Fred's 100 million, but it ain't bad.

As she puts it on her blog

, she posts "mainly pictures of myself because I'm a huge self-obsessed bitch."

Her rise to popularity was triggered by a video which asked, "Are you anyone's favourite person?"

That video alone has been seen by almost 3 million people. There are 200 video replies and over 19,000 comments.

When I wrote about Fred

, I started to list some factors that I think contribute to creating successful online content. I'm going to add to and refine them, as examples like what Molly is doing shed more light on what works and what doesn't:

1. Funny matters.

2. Irreverence improves spreadablility.

3. Parents should hate it, not understand it or be worried about it.

4. It is best when parents don't know about it at all.

5. Nothing beats original.

6. Happy helps

7. Authenticity creates a following

8. Imitation is not flattery. It is pretty boring.

9. Conversations are key

10. Bite size is better

11. Lots of little beats one big thing

12. Experimentation is ok

As Molly puts it, "i've tried pretty hard to stay neutral on the internet. i guess i'm elitist about pop culture and who i talk to and stuff. but i don't discuss serious issues in my videos. it's all very self-indulgent and superficial, which is great. i think when something recreational assumes a more 'important' purpose, it loses a lot of the fun."

Fred and Molly are not trend or fads, folks. You're looking at one part of the future of content.

And no, I'm not playing matchmaker for them.

For the record, i-boy is not Match.com.


Friday, October 31, 2008 &nbsp

&nbsp

&nbsp

&nbsp

&nbsp 2&nbsp comments




Very nice Obama viral

Got an email letting me know that Ali B had sent me a video. This is what I got:

FRI, NOV. 7, 2008
Obama's Loss Traced To George N.
Single Nonvoter Tipped Election To McCain-Palin Ticket


Brilliant.

Plus, after the video plays, it auto-directs to the send to friends page. A nice touch.

So, don't be that guy.




Tuesday, October 28, 2008 &nbsp

&nbsp

&nbsp

&nbsp

&nbsp 1&nbsp comments
St Mary's Ghost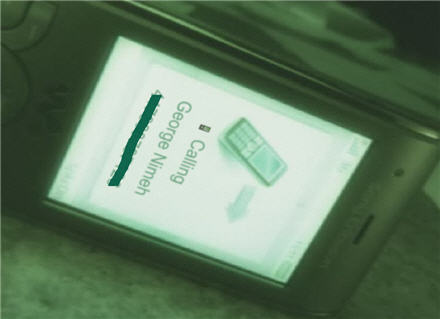 St Mary's Ghost

... Just in time for Halloween.

Boo!


Tuesday, October 28, 2008 &nbsp

&nbsp

&nbsp

&nbsp

&nbsp 6&nbsp comments
Just how good is Comes With Music?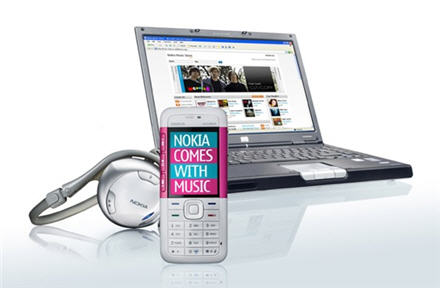 Here's the mixed
review of Nokia's Comes With Music Service by Mobile Entertainment's executive editor Tim Green
.
According to Tim, the software itself seems a bit clunky, but once installed properly it seems to work. Sounds like a lot of stuff I've tried in the past, and that type of experience will certainly disappoint some folks. The store gets high marks, as do the security features, and there's a good comparison vs. Omnifone's MusicStation. The fact that it is sideloaded sucks.
As most people know by now, Comes With Music on a 5300 XpressMusic handset is all sideloaded. There's not even a link to the Music Store on the 2.5G handset. So first you have to load up the Nokia Music PC app, which predictably didn't load properly, then crashed, then finally installed but worked pretty slowly. Bad start, but then things got much better.

Transferring music to the handset was wonderfully quick and easy too. And listening? The 5300 comes with a regular headphone jack, so I used by own earpieces and was happily blasted with a satisfyingly loud and bassy sound.

So you can see that the Comes With Music concept works (for the consumer at least), but as ever it's the implementation that is shaky. It's also interesting to compare the experience with Omnifone's MusicStation, which offers unlimited tracks for a monthly fee.

Unlike Comes With Music on a 5300, MusicStation works from the handset. Downloads are pretty quick and the catalogue is very deep. I found the user interface a little bewildering – tracks can't just be played, they have to be added to a playlist first – and playback was far too quiet for me (although that is more likely down to the handset).

But what both services are clearly doing is attempting to claim music for mobile, after years of domination by iTunes and the PC.

The

full review is worth a read

.

For more, see:

Nokia's Comes with Music service launches next month -- UK first

Engadget

Nokia confident free Music Downloads of Comes With Music will profit

SWB


Tuesday, October 28, 2008 &nbsp

&nbsp

&nbsp

&nbsp

&nbsp 3&nbsp comments
Barak Obama for President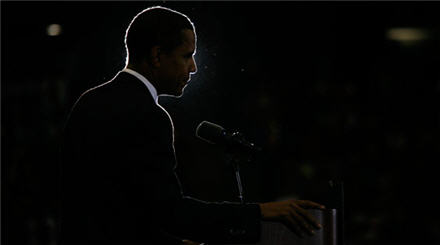 For almost eight years, this blog has stayed politically neutral. Whilst I've endorsed ideology now and again, I've never endorsed a political candidate on i-boy.
But this year is different.
We're at a critical junction of American and indeed world history, and the choice is clear. Barak Obama offers hope for today, a plan for the future, and a clear understanding of what's gone so horribly wrong in the past eight years.
Obama has proven himself adept and intelligent. Like the best leaders and US presidents I know, he's chosen to surround himself with people often smarter than himself. Joe Biden is a solid VP, and trusted names like Paul Volker, Colin Powell, Eric Schmidt, and Warren Buffett to name just a few, have teamed up with Barak Obama.
He has also chosen the high road, deciding not to involve himself (as much as possible) in negative campaigning. And for this, I give him an incredible amount of credit.
After his opponent's apologies after his last presidential run, one would have expected the same. Alas, this has not been the case, and America has been subjected to some of the worst vitriol that I can remember in the history of modern US politics. But, despite the race baiting, attempted guilt by association, cries of socialism, and other far-fetched negative slings and arrows from his opponents, Obama has never given in.
At times, it was difficult for hot-headed bloggers (like i-boy) to understand why he would not put up a fight, but in the end it must be said that Obama's cool, calm and collected demeanor will do America a world of good given the multiple crisis that the country is facing. It says a lot about his character, as does this wonderful photo: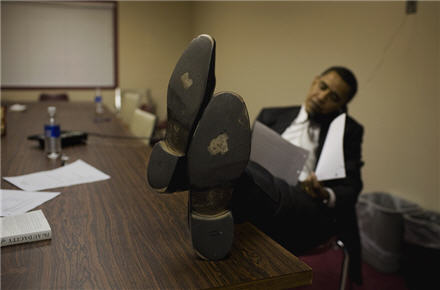 There are many many other reasons to vote for Barak Obama. The

New York Times

does a pretty eloquent job of explaining them, in case you need some additional info.

So, go vote.

And when you do, vote for Barak Obama.


Saturday, October 25, 2008 &nbsp

&nbsp

&nbsp

&nbsp

&nbsp 2&nbsp comments
Om on Apple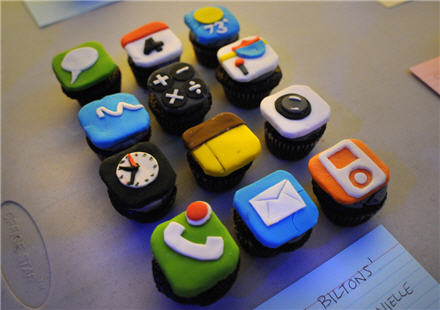 Apple's Q4 numbers
are astounding, and Jobs' Babe Ruth quote is priceless.
Revenue
: 49% higher, which represents 39% percent of the adjusted total quarterly revenues. Jobs put the number at $4.6 billion. Income is 115% higher.
Given those revenue numbers, Steve Jobs claims they'd become the 3rd largest mobile phone supplier in revenue, after Nokia and Samsung. Thoughts anyone? I'd love to know if that's accurate.
Volume
: Apple is on track to meet/exceed their goal of 10 million iPhones for the year.
Distribution
: Expanded number of countries carrying iPhone from 6 to 51. There are 3,100 points of sale in U.S and more than 30,000 worldwide.
Steve Jobs I
: "The traditional game in the phone market has been to produce a voice phone in a hundred different varieties," Jobs replied to a question about how he can play in the market with one version of the device. Jobs said that software (and user experience) are Apple's current and future strategy. "From everything I heard, Babe Ruth had only one home run; he just kept hitting it over and over again."
Steve Jobs II
: "If this isn't stunning I don't know what is. We sold more phones than RIM" … Even more remarkable: measured by revenue, Apple has become the 3rd largest mobile phone supplier, after Nokia and Samsung. Sony No. 4, LG No. 5. "Both of these things are amazing feats. But who knows what the future will be given the world wide market slowdown? Not bad for being in the market for only 15 months."
Om Malik wrote a great summary of
7 Real Reasons Why iPhone Is a Smash Hit
.
Since its launch on July 11, Apple sold 6.892 million 3G iPhones in the quarter, bringing the total number of iPhones sold so far to 12.992 million. Many of the new phones were sold to first-time buyers.


Apple recognized $806 million in iPhone-related revenues for the quarter.


If Apple didn't defer the iPhone revenue, the iPhone sales would have accounted for about 39 percent of the adjusted total quarterly revenues. Jobs put the number at $4.6 billion.


The iPhone will be sold in 70 countries by end of this year. It is currently sold in 51 countries.


By revenues, Apple is now the 3rd largest mobile phone maker behind Nokia and Samsung, ahead of Sony & LG Electronics. Samsung had revenues of $5.9 billion and it seems beatable.


iPhone is outselling RIM. Jobs kept hammering on that point during the conference call.


Apple says that in the 102 days since the iPhone Apps store opened, nearly 200 million iPhone apps have been downloaded. There are about 5500 apps available on the iPhone Apps store.
For the truly curious/geeky, there's a great discussion going on below the article in the comments.


Previous articles on i-boy about the iPhone

:

The App in Apple

(July 2008)

Insught on the iPhone

(April 2008)

I'll look around for something on Google Android next.


Thursday, October 23, 2008 &nbsp

&nbsp

&nbsp

&nbsp

&nbsp 0&nbsp comments
Paul Boutin doesn't get social media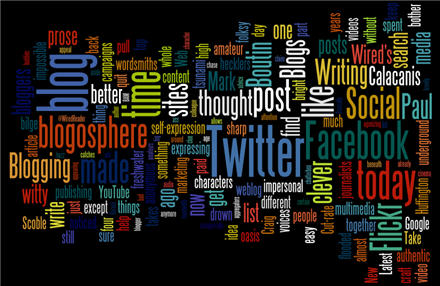 I read
this lame article on Wired by Paul Boutin
earlier today and promised myself I wouldn't take the bait and blog about it. But when a certain mustached colleague of mine pinged the link around the office, I couldn't help myself.
Thanks a lot, Craig.  ;-)
Wired's Paul Boutin has written an incredibly uninformed post about blogging
. Here's the main premise:
Writing a weblog today isn't the bright idea it was four years ago. The blogosphere, once a freshwater oasis of folksy self-expression and clever thought, has been flooded by a tsunami of paid bilge. Cut-rate journalists and underground marketing campaigns now drown out the authentic voices of amateur wordsmiths. It's almost impossible to get noticed, except by hecklers. And why bother? The time it takes to craft sharp, witty blog prose is better spent expressing yourself on Flickr, Facebook, or Twitter.

The fact is, there are different forms of social media, and they do different things. To suggest that one will replace the other is as naïve as suggesting that we will all stop going to the cinema because we can watch movies on our TVs or PCs or phones.
Twitter
provides people with a quick way of communicating status and ideas … in under 140 characters.
Flickr
is great for photos (and short videos) and allows like-minded people to share stuff.
Facebook
is fab for networking and wasting time at work and school.
Blogs
provide room for more developed thought and discussion.
Then there's all the cool stuff that Paul forgets to mention: Video platforms (like
YouTube
and
Vimeo
), vertical social networks for music (like
LastFM
, Pandora), travel networks (Gusto, TripAdvidor) and so on.
The point is they each do different things, and judging by how many people use them (as opposed to the portal dinosaurs of yesteryear), it looks like people like it that way.
Whilst independant, thanks to RSS, XML, AJAX and other fun technology, they all fit together. iGoogle, Netvibes and other second-generation portals do a pretty good job of pulling it into one place. New services like
FriendFeed
do it in a very simple way that allows for it all to be aggregated and redistributed in a variety of ways.
Of course, we're still just scratching the surface …
Location-based content generation and the resulting mobile-enabled social networks will add an incredible new dimension to this whole thing, as will simple things like better filtering so we don't get overwhelmed by it all.
Paul Boutin closes his piece with this idiotic gem
:
As a writer, though, I'm onto the system's real appeal: brevity. Bloggers today are expected to write clever, insightful, witty prose to compete with Huffington and The New York Times. Twitter's character limit puts everyone back on equal footing. It lets amateurs quit agonizing over their writing and cut to the chase. @WiredReader: Kill yr blog. 2004 over. Google won't find you. Too much cruft from HuffPo, NYT. Commenters are tards. C u on Facebook?

The only way he can level the playing field is by limiting everyone to 140 characters? So much for considered debate and thought. So much for thinking. So much for good writing skills. Let's all just text each other for now on, ok? Because, according to Paul (
and others like Maurice Saatchi
), continuous partial attention is forcing thought to be reduced to the lowest common denominator.
If Paul Boutin had it his way, we'd become a planet that communicates with emoticons.
Isn't that pathetic!?!   >:(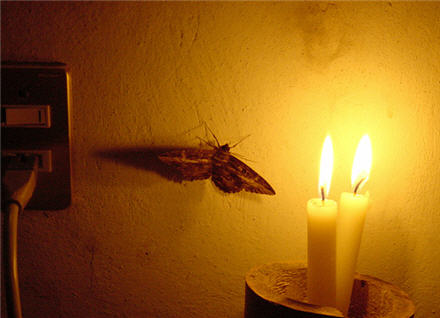 The irony, as Wild Bill pointed out, is that the story is posted on Wired's blog. What's even more ridiculous is that Paul Boutin is a blogger. He writes for the popular Silicon Valley gossip blog,

Valleywag

. Essentially, this is a gossip blogger writing about how bad blogging is because there is so much gossip and crap on blogs.

This one is for you, Craig: BAM!

Personally, I think the whole thing is designed for "linkbaiting", and Vallywag is very very good at this. For the uninitiated, here's how it works: The "journalist" writes something so inflammatory and ludicrous that it catches the attention of the blogosphere, who like moths drawn to a flame cannot help themselves other than to blog and discuss it, thus increasing the links and traffic to the author's site.

Why else would

Paul Boutin write something so obviously ill thought out and categorically unadvised

? Surely, Wired wouldn't employ a journalist/blogger who knows nothing about social media, right?

And yes, that makes me a moth.


Tuesday, October 21, 2008 &nbsp

&nbsp

&nbsp

&nbsp

&nbsp 3&nbsp comments
Palin Comparison
That's

mine

. How about you?

We love to draw her even more than we love to hate her

.

Kudos to Vic for thinking this up. She asked us all to draw our interpretation of Sarah Palin on a post-it note. A few scans later and voila!

Palin Comparison

was born.


Tuesday, October 21, 2008 &nbsp

&nbsp

&nbsp

&nbsp

&nbsp 0&nbsp comments
Tool du jour: Worldle


As data and design continue to merge and blur, Wordle is a lovely little free visualization tool that uses clouds to display text. It is just like Delicious clouds, but you can use any text or URL. Plus, it is very very simple. Nothing Earth-shatteringly original, but it is very easy to use.

Wordle is a toy for generating "word clouds" from text that you provide. The clouds give greater prominence to words that appear more frequently in the source text. You can tweak your clouds with different fonts, layouts, and color schemes. The images you create with Wordle are yours to use however you like. You can print them out, or save them to the Wordle gallery to share with your friends.

There are so many uses for this thing. Amongst others, I can imagine making short-format keyword-driven slides for presentations out of long-format text.

Spotted on Matt Parson's blog.

I've already thought of 101 uses for this thing.

Have fun.
Tuesday, October 21, 2008 &nbsp

&nbsp

&nbsp

&nbsp

&nbsp 2&nbsp comments
Sony Ericsson, iris Digital ... and Bond
Sony Ericsson's
commitment to digital
has never been more clear. They're challenging us every to help them effectively extend their use of digital and integrated marketing across the globe. In today's NMA, Cathy Davies, Sony Ericsson's director of global marketing, made their intentions clear.
There's also a nice mention of iris Digital and the work we're about to release for James Bond Quantum of Solace. We're excited and very proud of what we've done ... The vid above is just a short teaser Rob through together, but it is pretty damn cool.
Sony Ericsson to double online marketing spend
Alex Farber,
nma.co.uk
Sony Ericsson is to increase its digital marketing investment significantly by allocating almost a third of its total marketing budget to online for its pre-Christmas campaign.

The mobile giant currently sets aside around 15% of its overall marketing budget for online, but is to increase this to 30% in the run-up to the critical Christmas period.

According to Nielsen Media Research, Sony Ericsson spent £865,546 on digital marketing between September 2007 and August this year, although this figure only relates to display.

Cathy Davies, Sony Ericsson's director of global marketing, said the company was deepening its commitment to digital as it looked to capitalise on the increasing amount of time consumers spend online.

"Through our digital strategy we're really trying to communicate, not just tell people to buy our phones," she said. "We want to give them value."

As part of its increased investment, Sony Ericsson has launched a major international campaign surrounding forthcoming James Bond film Quantum of Solace, released by sister company Sony Pictures this month.

A campaign site dubbed Directive C902, developed by creative agency Iris Digital, will go live in 42 countries from Monday. It features an interactive movie featuring four secret agent-style missions that showcase the Sony Ericsson C902 handset.

Visitors can download a 'spy' application to their phone that includes a fingerprint scanner and X-ray viewer and takes a series of surveillance photos.

The campaign is to be supported by a viral push from seeding specialist Unruly Media and an in-store push in flagship O2 stores.

"From our point of view, Bond is the hottest film property on the planet, so we've been working on this push for around 14 months," said Davies. "Digital can offer the full Bond experience and allows us to bring it to life, which is something you can't do with other media."

Anyone fancy a spycam app for their phone?

Stay tuned ...


Wednesday, October 15, 2008 &nbsp

&nbsp

&nbsp

&nbsp

&nbsp 0&nbsp comments
Nokia's viral for the voyeurs
"My phone knows everything about me ... If you found my phone, would you look through it?"
That's the question being asked on
www.somebodyelsesphone.com
, a clever new little viral site launched by Nokia by
Wieden + Kennedy London
in anticipation of a new phone or service to be announced later today. Nicola send this around earlier today, and I think it looks pretty good.
Pocket Picks likes it
, and so do I ...
Say what you like about Nokia's claims that it's now a services / Web 2.0 company rather than a handset manufacturer. But the company has certainly grasped the nettle of intriguing webby teasers. The latest can be found on a website called Somebody Else's Phone.

Well, it's all good fun. There's speculation that the new phone has something to do with N-Gage, but we'll have to wait until 5pm to find out for sure. You can register your email address on the site too, to get an alert when the covers come off the new handset.

Here's a bit from
"Lost and found" on Nokia Conversations
, an official Nokia site:
Plenty is written, and indeed thought, about when phones get stolen, but not very much about when they get lost. In some countries (such as the UK) a misplaced phone is frequently (and quite wrongly) morphed into a "stolen" phone before being claimed for on the insurance. But what happens to those phones that are found? How easily, and efficiently are they returned to their owners? I'm not blowing my own trumpet here, but getting a phone back to its owner does take some degree of time and commitment. Are people willing to invest in that effort? What if there was an easier way? And, more importantly, what would that be? I don't know the answer, but if you do I'd be pretty chuffed to hear it.

From the
N60 blog
:
A special phone is going to be launched by Nokia. I had it in my daily planner to post this but I guess I must have missed it completely. Anyways, it's better late than never. So with the ongoing announcements by Nokia on a varied market reach from high end Nseries launches like N96 and the coming up N85 and N79 to the first Touch S60, the 5800 XpressMusic to yet another mysterious release. This quarter has quite been busy for Nokia as well as for us consumers.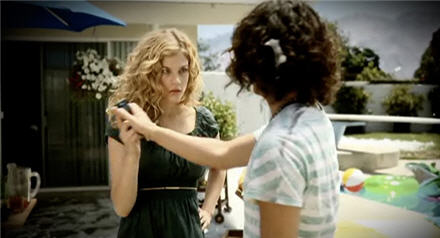 NokNok

and

Cellphonehits wonder

if it "could possibly be some kind of new security feature for protecting your mobile's more personal contents from prying eyes."

Here's a bunch more

teaser videos

on Truveo, and to round out the mystery, they've even created Facebook pages for

Anna

,

Jade

and

Lucas

.

Well, would you?


Monday, October 13, 2008 &nbsp

&nbsp

&nbsp

&nbsp

&nbsp 1&nbsp comments
Ron Conway on the meltdown
Links below to some sage advice from a seasoned pro which apparently started with a slide entitled "Good Times, RIP". Also good to see how the current wave of troubling news is being communicated to employees/partners in a realistic but not-nihilistic way. Follow the
TechCrunch
link for the full text of Conway's email.
Angel Investor Ron Conway Emails His Portfolio Companies Over Financial Meltdown
TechCrunch, Michael Arrington, October 8, 2008
Ron Conway, one of Silicon Valley's most prolific angel investors (and he was also an early investor in Google), wrote an email yesterday to the CEOs of his portfolio companies. In no uncertain terms he outlines a bleak immediate future, and gives advice to his startups.

It's the same advice, actually, that he gave in 2000 during the tech meltdown that was then happening in real time. Lower your burn rates to get at least 3 more months out of your current money, and raise money right now if you can. It's very similar to what Sequoia (and other VCs, I'm sure) are telling their startups.

One thing Ron made clear in a conversation with me today. He's not worried about the state of innovation in Silicon Valley, and he isn't going to stop investing. He's not pessimistic about the future of technology at all. What he is concerned with is protecting the portion of his portfolio companies who don't currently have a large cash position to weather a storm, and he's sharing his experience from the last downturn to help them through this one.

The full text of Ron's email is below, along with similar emails he sent on April 17th 2000 and May 10th 2000.

More here:

GigaOm

,

Business Week

Good critique here:

Vallywag



Thursday, October 09, 2008 &nbsp

&nbsp

&nbsp

&nbsp

&nbsp 0&nbsp comments



Tuesday, October 07, 2008 &nbsp

&nbsp

&nbsp

&nbsp

&nbsp 0&nbsp comments
The kings of online content
There's no stopping Radiohead. They're the most digitally progressive, innovative and incredibly marketing savvy band I've ever seen.
Here's the latest: On
Radiohead's blog
, lead singer Thom Yorke announced that French director Clement Picon's video for 'Reckoner' will be the official video for the track, which will be used online and on television.
Brand Republic continues
:
In March, animation website Aniboom teamed up with the band to host an online contest asking fans to create a video concept for any song off the new album in exchange for £5000 to produce a final version of the video.

Aniboom received over 1000 entries and asked fans to vote for their favourite video on the American television network Adult Swim and Myspace. Picon's video was hand selected by Radiohead from a final group of four.

The winning video and the three other finalists videos will premiere on Myspace Music over the coming weeks.

Thom Yorke said: "The Aniboom video competition, totally blown me away it has. We are proud that 'In Rainbows' songs were the source of inspiration for so many amazing creations."

In addition to the videos, you can listen to a bunch of cool remixes of

Rekoner

(my favourite track from In Rainbows) over on

Radiohead Re/Mix

.

For more about Radiohead, see "

Radiohead's Rainbow: pay-as-you-please

".


Sunday, October 05, 2008 &nbsp

&nbsp

&nbsp

&nbsp

&nbsp 2&nbsp comments



Sunday, October 05, 2008 &nbsp

&nbsp

&nbsp

&nbsp

&nbsp 0&nbsp comments