YouTube, TV advertising and me
Marketing Magazine's Fiona Ramsay was nice enough to quote me in her feature "
YouTube attempts to take on TV advertising
."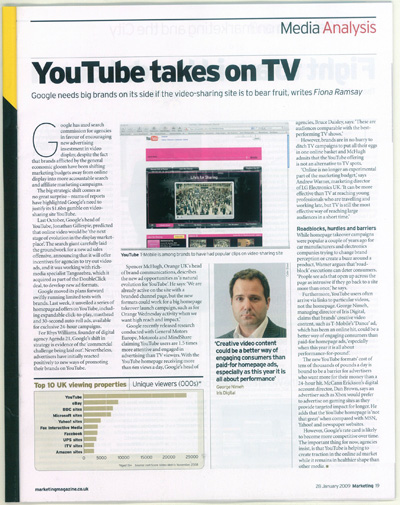 If you don't get the print version,
you can read it online here
. The news cover story "
Google boosts YouTube homepage ad options" is here
.
Ego boost, now over.  ;-)