Nassim Nicholas Taleb's Black Swans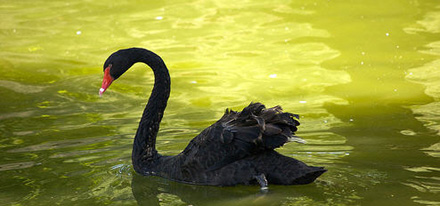 If you haven't heard of
Nassim Nicholas Taleb
, you should make it one of your New Year's Resolutions to do so. Right or wrong, he's a very interesting fellow and provides some seriously good and often highly challenging insight and points of view into the world today.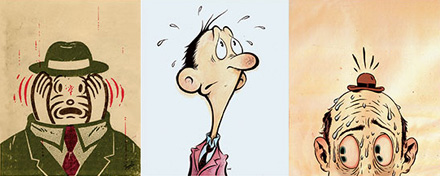 His focus is on the economy, but his topical range is much wider. For that reason, I place him in the same bracket as authors, pundits and "public intellectuals" as
Malcolm Gladwell
and
James Surowiecki
. I only heard about him today, thanks to the cover story on
Risk Management in this weekend's New York Times
. It is a fab article and the first I've read in a while that makes some sense of the financial crisis.
Taleb wrote
"Fooled by Randomness"
in 2001 and became an immediate cult classic on Wall Street, and wrote another best-seller called "
The Black Swan: The Impact of the Highly Improbable
" which was published in 2007.
Universa Investments LP
, the Santa Monica, California-based firm where Taleb is an adviser, has about $1 billion in accounts managed to hedge clients against big moves in financial markets. Returns for the year through Oct. 10 ranged as high as 110 percent, according to investor documents. The Standard & Poor's 500 Index lost 39 percent in the same period.
Where we are going, capitalism II, will be very different.  Number one, banks will be utility companies, because we no longer will tolerate to privatize -- we don't privatize the gains and socialize the losses anymore. Hedge funds that we have today, a lot of them are going to disappear, and they deserve to disappear. Markets are horrible at predicting rare events.  In an environment, complex environment, dominated by black swans, by rare events, markets are not very good.
Those are quotes from a recent interview with Taleb on Charlie Rose. (Yes, that's Yo-Yo Ma's photo, but don't worry about it.) You can forward to the 2 minute mark to skip directly to the interview:
There's a
full transcript of the interview on Charlie Rose's site
. A good
PBS Newshour interview
is here.
Given all that's been going on in the world lately, I'm a bit gutted that it took me so long to hear about him. Anyway, here are a few things I've been reading to catch up:
Nassim Nicholas Taleb: the prophet of boom and doom
A very solid bio of him on Times Online: When this man said the world's economy was heading for disaster, he was scorned. Now traders, economists, even NASA, are clamoring to hear him speak.
Podcast: Taleb on Black Swans
Nassim Taleb talks about the challenges of coping with uncertainty, predicting events, and understanding history. This wide-ranging conversation looks at investment, health, history and other areas where data play a key role. Another (shorter)
podcast is on The Guardian
.
Fooled by Randomness
Taleb's homepage. Don't be fooled by the 1997-esque design. There's a ton about him on
Wikipedia
: Taleb calls himself a "skeptical empiricist", and believes that scientists, economists, historians, policymakers, businessmen, and financiers are victims of an illusion of pattern; they overestimate the value of rational explanations of past data, and underestimate the prevalence of unexplainable randomness in that data.
Always Expect the Unexpected
James Surowiecki's interview in Wired: From Wall Street to Washington, we're constantly being told that the future can be forecast, that the world is knowable, and that risk can be measured and managed. Nassim Nicholas Taleb (shown) is having none of this. In his new book, The Black Swan, the finance guru and author of the surprise hit Fooled by Randomness argues that history is dominated not by the predictable but by the highly improbable — disruptive, unforeseeable events that Taleb calls Black Swans. T
Taleb's `Black Swan' Investors Post Gains as Markets Take Dive
Bloomberg: Investors advised by ``Black Swan'' author Nassim Taleb have gained 50 percent or more this year as his strategies for navigating big swings in share prices paid off amid the worst stock market in seven decades.
Taleb vs Merton
Seeking alpha: Nassim Nicholas Taleb is angry. Not in the YouTube clip of the same name, but rather at Nobel laureate Bob Merton, whom Taleb attacked in a paper he co-wrote with Emanuel Derman of Columbia.
My new crush
Arlene Goldbard: Meet Nassim Taleb, a thinker who just might clash with the furniture. Since I discovered him a few days ago, I've been downloading, ordering books and listening to podcasts. Go to EconTalk for the best podcast, Taleb's Web site for links to most everything, and Wikipedia for an overview.
How 2009 is going to rebuild us all
Times Online: "The recession will mean relatively more affordable goods for the middle and upper-middle classes," says Nassim Nicholas Taleb, author of The Black Swan, the book that forecast the crunch and anatomised the idiocies of the banks before they became apparent to the rest of us. He explains that fat-cat demand pushed up the cost of "good wine, restaurants, business-class tickets, hotels in Venice, ski vacations, honeymoons" far above the normal rate of inflation. They'll all become cheaper now.
Taleb also looks forward to "less confident businessmen on cellphones in trains, airplane lounges and restaurants, less arrogant bankers and economists needing to prove they are not parasites by paying attention to the material world".
Amen to that, brother.