NYT: Buzzwords of 2008
The typeface and graphics are as fun as the words themselves. Worth a look.
Picking out political buzzwords from 2008 is like shooting moose in a pigpen.

Largely used online, this is a verb turned into a mass noun, as in "A bucket of fail." Common forms include epic fail, meaning a huge overall tendency toward failure or a great example of failure, and FAIL! as an interjection or derogation. Often an antonym of win, seen online in forms like "Full of win!" which means, "It's good!"

Politics without buzzwords is like sports without clichés, math without numbers or Blago without bleeps. Tough to imagine, in other words, especially in such a game-changer of a campaign year in which buzzwords were flying like shoes.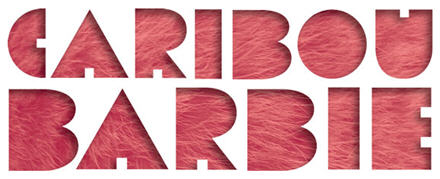 Grant Barrett is a lexicographer specializing in slang and new words. He is a co-host of the public radio program "A Way With Words" and head of the New Words Committee of the American Dialect Society. Here are some of the words he tracked this year.

Those with a particular penchant for "FAIL" should

watch this

and then visit

Shipment of Fail

and the

FAIL Blog

, home of many classic examples.


Sunday, December 21, 2008 &nbsp

&nbsp

&nbsp

&nbsp

&nbsp 0&nbsp comments
Speak Visual
I like this

new campaign for NVIDIA, created by

Odopod

and

Cutwater

.

Nothing too fancy. Just a really clean and well thought-out site using Flash, Papervision and Five3D to "profile artists and their work using rich video in an engaging 3D environment."

The Spotlight section is particularly nice. No celebrities ... Just real people/advocates/ambassadors telling real stories which will undoubtedly activate a bunch of buzz in their communities. There's nothing like a bunch of top gamers talking about better resolution and frame rates to get Call of Duty players chatting.

I'll be interested to see how many people upload stuff (and in which categories). But to be honest, I don't think a bunch of CGM is really essential to this thing being a success.

The outdoor "Show" also sounds very interesting and integrated. Nice to see that they're willing to put some budget into digital experiential.

And, the nice thing is that their kit backs up the claim ... Their graphics cards are pretty damn good.

Hat tip to

Willem

for spotting this one.

UPDATE

: 16-March-2009: Congrats to Odopod for winning the Motion Graphics award at SXSW! Well done!


Wednesday, December 17, 2008 &nbsp

&nbsp

&nbsp

&nbsp

&nbsp 0&nbsp comments
i-boy is 7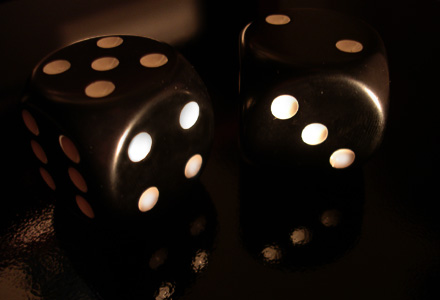 Hard to believe, but 7 years ago in NYC I transformed an email list into a blog and i-boy was born. This has been a good year for i-boy, and I've truly enjoyed blogging in 2008.

In terms of blog birthday presents, Google knew just the gift: They increased my PageRank to 5 ... That's geek-speak for thanks very much for all your visits and links!


Friday, December 12, 2008 &nbsp

&nbsp

&nbsp

&nbsp

&nbsp 2&nbsp comments




(M)Apple on the Simpsons

Lovit. Been looking for this for a while ... It got pulled pretty quickly from YouTube, so let's hope that DailyMotion keeps it online for a while. Very funny and a nice sarcastic look at how the disestablishment becomes the establishment.

At the Springfield Mall, Lisa is amazed at (M)Apple products. And Comic book guy talks about the benefits of OS 4.0. She "inherits" Krusty's old miPod (which he gets at the Jewish Clown Awards). Steve Mobs also makes an appearance. Bart overdubs Steve on the big cube, and is followed by a Mapple store mob. Comic book guy throws a hammer into the screen, just like in Apple's 1984 ad.

Found via

This is an Ad

and

25 Letters

.


Sunday, December 07, 2008 &nbsp

&nbsp

&nbsp

&nbsp

&nbsp 0&nbsp comments
YouTube Symphony Orchestra contest
Awesome.
Everyone who enters will be considered for a big, global video performance of Internet Symphony (not sure how that will be conducted), while experts from the London Symphony, Berlin Philharmonic, San Francisco Symphony, New York Philharmonic and other orchestras will narrow the field to semi-finalists. Once selected, the YouTube audience will pick their favorites and the winners will be invited to participate in a 3-day classical music camp of sorts, ending with a performance in Carnegie Hall.

Official release is on YouTube

and more detail commentary is here:

TechCrunch

,

BBC

,

NewTeeVee

,

NYTimes

and

CNET

.


Tuesday, December 02, 2008 &nbsp

&nbsp

&nbsp

&nbsp

&nbsp 0&nbsp comments
Michael Wolff is an idiot
"If you're on MySpace now, you're a (bleep) cretin. And you're not only a (bleep) cretin, but you're poor,"

Wolff says in BusinessWeek

, adding: "Nobody who has beyond an eighth grade level of education is on MySpace. It is for backwards people."

What an asshole.

Now, I'm not a huge fan of MySpace, but it is massive and makes money. 75 million users and $750 million in revenue makes MySpace a ton more successful than any of the failed start-ups and ventures that Wolff has ever been involved with. It is also still one of the best/easiest places to find music on the web, even if the look-and-feel is ... je ne sais quoi ... un peu merdeux, shall we say?

I've met Michael Wolff, and for a failed entrepreneur he's incredibly pompous. When he wrote Burn Rate, he did the same over-the-top shit to get publicity for his book.

Wolff in 1998:

"I think the myth of the Internet is that it is going to come into everybody's home."

"That's back to that television model which I find is the model that is responsible for this gold rush. And I think that soon enough we're in the process of finding out that this bears no relationship to television.

In fact, it bears more relationship to what?

To the telephone."

Classic. Still makes me laugh ...

Need to forward to the 30-minute mark ... Love the fact that this is all pre-Google.

Kara Swisher

, who is also in the video, pointed this out on her blog, "His caustically funny book "Burn Rate" on his naughty early Internet adventures, wherein he was the only person not to get rich in Web 1.0, had just come out."

No wonder his businesses failed.


Tuesday, December 02, 2008 &nbsp

&nbsp

&nbsp

&nbsp

&nbsp 0&nbsp comments




The N97 arrives

There were a bunch of

rumors

floating around as to what the Nokia launch surprise from Barcelona would be. Turns out most of the speculation was right: They've launched the N97,

the first high-end N-Series phone

.

The announcement was made at

Nokia World 2008

, and this is the official video:

The N97 is a high-end phone that combines a touchscreen with a Qwerty keyboard. It is a first for Nokia, which just began shipping its first touchscreen phone, the 5800 XpressMusic. I think it looks a hellofalot like the

Sony Ericsson X1

, but obviously it isn't just about how it looks, it is just as much about how it works and how well it plays with others.

Scoble calls the Nokia N97 "

the ultimate Facebook device

" and thinks it has a distinct advantage in that respect over the iPhone. There are several photos on his site as well as a video overview/review. Engadget also has

a hands-on video

with the phone as well as

a post with details on the specs

.

There's a nice

post on the pseudo-blog Nokia Conversations

and

link to another video

. Here's the official press release:

Desktop. Laptop. Pocket: The era of the personal Internet dawns with the Nokia N97

:: Tilting touch display, QWERTY keyboard and personalized home screen - a true mobile computer — Barcelona, Spain - Nokia today unveiled the Nokia N97, the world's most advanced mobile computer.

Jonas Geust, Vice President, heading Nokia Nseries, says "From the desktop to the laptop and now to your pocket, the Nokia N97 is the most powerful, multi-sensory mobile computer in existence."

We'll see ...


Tuesday, December 02, 2008 &nbsp

&nbsp

&nbsp

&nbsp

&nbsp 0&nbsp comments




iD People for Partners

Here's a quick video we threw together for a Partners meeting. Actually, Stu did it all and I just jammed it into Animoto. Nothing like demonstrating technology and innovation whilst telling a story about your own company. Don't worry if the numbers make no sense. You kinda had to be in the room.

And by the way, I don't know why it took me a year after mentioning it on this blog to start using it more often, but I'm totally hooked on

Animoto

.


Tuesday, December 02, 2008 &nbsp

&nbsp

&nbsp

&nbsp

&nbsp 0&nbsp comments