The future of TV is social
"

The 4th Dimension

" is an article I wrote that looks at the way real-time social media is changing the way we interact with television. It is from

the latest issue of Contagious Magazine

, and they've kindly let me share it with you.

The 4th DimensionContagious Magazine, Issue 22
by George Nimeh Whether shows, news or sport, content pushed out via TV continues to dominate the online watercooler of social media. How can content producers embrace the chatter?

Television is changing, again. PVR technology shifted the way we watch television by allowing increased control, choice and non-linear viewing. Now, realtime social media is altering the way we experience television by changing the way we interact with it… and with each other.

Sometimes, it helps to draw on the past to illuminate the present and gain insight into the future. Canadian media scholar and theorist Marshall McLuhan once spoke of

the 'angelic discarnate man of the electric age who is always in the presence of all the other men in the world'.

'He wants an interface, a resonant dialogue. He wants to rap, chat and empathise with everybody about everything, and this constitutes an interface of change in dialogue. It isn't just the passing of gossip back and forth. It is a kind of interrelating by which people feel that they are changed, that they are getting with it. They are getting involved. They are participating.'

That's from 1971. Think about it

.

From major sporting events, to the Eurovision Song Contest, to Lost, to Big Brother, to Mad Men, to The X Factor, we are witnessing not only the 'socialisation of television' but also the simultaneous extension of digital platforms like YouTube, Hulu, SeeSaw, Twitter, Facebook, and the BBC's iPlayer into our living room conversations. Many had predicted 'convergence' but few knew that it was conversation and not technology that would make it real. The question remains, however: can broadcasters become conversationalists as well as content providers?

Can the big game get social?

The 2010 Super Bowl is now the most watched show in the history of American TV, finally eclipsing the record held by the final episode of M*A*S*H* from 1983. What's particularly interesting is that the teams involved – the Indianapolis Colts and the New Orleans Saints – were not from 'major markets', so there was not a natural advantage which set this game up to be big by default. No, it was the buzz surrounding the game… and the famous Super Bowl ads… that helped put this year's big game over the top.

Nielsen reported that 14% of home Super Bowl viewers browsed the web at least once during the game and spent 29 minutes of their concurrent time on social networks, led by Facebook. At times, half of the activity on Twitter was about the Super Bowl. But what's astounding is the apparent lack of interest shown by the NFL to get involved and tap into this valuable conversation. Sure, the NFL created a Super Bowl hashtag for Twitter. But really, is that it?

Advertising agency

Mullen

in Boston and social media monitors

Radian6

, New Brunswick teamed up to create '

BrandBowl2010

' which monitored close to 100,000 tweets during the Super Bowl. They combined volume, sentiment and other metrics to generate real-time ratings of the ads. Doritos scored highest. Google and Christian organisation Focus on the Family also did well, the latter proving you can be controversial and social.

Share the moment

It had been years since I had watched the Eurovision Song Contest, but the 2009 competition was one of the best shows I've seen in a long time. I say this not because I was particularly enthralled by Norway's Alexander Rybak's violin skills, but rather because my circle of friends and followers online all spent a very enjoyable evening in the comfort of our own homes talking, tweeting, posting and sharing our thoughts – in real-time – about the contest. It was fun, involving, and highly social, and yet it seemingly flew below the radar of anyone involved with the show at the time.

What people say about Eurovision and the contest's participants varies greatly and might provide sceptics with reasons to play down the importance of social media or play up its risks. However, in this age of intense media fragmentation and countless content alternatives, the strategic embrace of it will increase viewership, and that's a good thing.

The theme for the 55th Eurovision Song Contest in May 2010 is 'Share The Moment', and producers claim they 'want to share the Eurovision Song Contest, rather than just broadcast it'. So far the Fan Edition of the site consists of little more than a Facebook Connect box linked to their fan page. A much deeper integration of the social stream surrounding the contest is what's needed, and I guess we'll have to tune in to see if they can pull it off.

Real-time social media

CNN stands out for the way it integrates social media into how we experience television. The popularity of its public journalism initiative, iReport, has inspired a number of similar initiatives by other news organisations including ABC i-Caught, Fox uReport, and MSNBC FirstPerson.

It has also created opportunities for journalists like CNN's

Rick Sanchez

who fully integrates social media and crowdsourcing into his newscasts.

When Sanchez's new show Rick's List was announced in December 2009, he tweeted that it 'will be full of newsmakers and thinkers we- and u- think are relevant to CNN. My access = your access'. Crowdsourcing opinion is nothing new – talk radio has been doing that for years – but Sanchez uses Facebook, Twitter, micro video service TwitVid as well as his official CNN blog to amplify and extend his presence, as he takes realtime information and news gathering to a global scale.

The convergence sandwich

In the age of social television, networks will not be alone in competing for viewers. YouTube is intrinsically social and shareable, and the hundreds of millions of videos watched every day will continue to push broadcasters to become more social. Are YouTube, Hulu, iPlayer, SeeSaw and others television? Is it 'television' when you watch content broadcast from the web on your TV? What about on a mobile device?

Thinkbox CEO

Tess Alps

describes television as a three-layer 'convergence sandwich' made of distribution, device, and content. 'Television is a multi-platform content industry which can broadly be divided along three lines: linear vs. nonlinear, analogue vs. digital, and free vs. paid. And don't underestimate our innate desire to share. Chat about TV lights up the internet.'

TV in your pocket

To re-engage with 15 to 24-year-olds, iris worked with Sony Ericsson to create

Pocket TV

, a made-for-mobile and web show consisting of five weekly 90-second segments [See Contagious 20]. The shows consist of quirky interviews with musicians and bands that reveal the unrehearsed side of their personalities.

The first season of the show had well over three million views and is helping Sony Ericsson become a relevant part of the conversation. Qualitative and quantitative research validated the fact that regular engagement with fans of the show helped shift brand perception from a mere content provider to a company interested in what interests them. The importance of this cannot be understated, as brands who participate in conversations derive benefits ranging from natural word-of-mouth to insight gathered in an unobtrusive and open way.

I think there will always be room for couch-potato television. Sometimes, folks want to sit back, relax and just watch. Increasingly, though, people want to lean forward and get involved, and realtime social media is transforming what happens when they do.

Below is the full trailer to

Contagious Magazine

, Issue 22 and you can

download a PDF of extracts here

.

Let me know what you think.


Wednesday, March 24, 2010 &nbsp

&nbsp

&nbsp

&nbsp

&nbsp 3&nbsp comments

Walking the talk :: Don't be evil
Many companies talk about doing things differently; about being a different kind of company, willing to eschew the trappings and pitfalls of other businesses in order to pave their own way and define their own destiny rather than have it thrust upon them. This is what Google is doing in China, and from my own perspective I think we should applaud their actions.

In case you haven't read about,

Google has a new approach to China

.

I believe what Google hopes to achieve by doing this is to stay true to their ethos and informal corporate motto: "

Don't be evil

." They're a fundamentally different kind of company, and they're finally acting like it in China. Good for them.

Regarding those who speak of Google's "suicide" and "withdrawal", the counterpoint argues that due to the relentless censorship, spying and now apparent organized and pervasive hacking activities of the Gmail accounts of Chinese human rights activists by the Chinese government,

it's not Google that's potentially withdrawing from China; it's China that's withdrawing from the world

. It is important to point out that twenty large companies from a wide range of businesses -- including the Internet, finance, technology, media and chemical sectors -- have been attacked. After four years of submission Google is clearly taking a stand.

And whilst it is certainly true that they may be risking long-term prospects, in the short term, the decision

won't have much impact on the company's revenue

. Today, Google's revenues in China represent less than two percent of the $26 billion in revenue that most analysts expect Google to post this year.

Another potential contributing factor to Google's willingness to act in suck a "risky" manner is the intense competition from

Baidu

, the number one search engine in China with a reported

77% market share in Q3 2009. Google lost share in China in Q3, dropping to 17% from about 19% in the second quarter

. In the West, we always assume that Google is the number one and dominant player. In China and in other Asian markets, this is not the case. So, what could be seen as a risky move could turn out to be a decisive move by Google in a market and region where they truly need to shake up things up.

A side note: Baidu's stock is

up around 14%

today on this news.

Paraphrasing Winston Churchill, I believe companies, individuals and indeed all of us should be confident enough to believe that history will be kind to us, for we intend to write it.

As far as I know,

http://www.google.cn

is still up and running which suggests that the Chinese government

might not be as quick to pull the plug on one of the world's biggest

and most influential companies as one might think.

Plenty of follow-on reading

here

.


Wednesday, January 13, 2010 &nbsp

&nbsp

&nbsp

&nbsp

&nbsp 1&nbsp comments

Crimbo in Deutschland
We've been coming to

Wertheim

for Christmas on and off for 14 years, but this is the first year we've got interwebs here at Karl's home. So, here's a Christmas playlist to celebrate this wonderful new world of Deutsches connectivity.

Louis Armstrong, Zat You Santa ClausRyan Adams, Hey Parker It's ChristmasFeist, Please Be PatientThe Jackson 5, Santa Claus is Coming to TownJulian Casablancas, I Wish is Was Christmas TodayThe Walkman, No Christmas While I'm TalkingCalifone, Welcome ChristmasJim, White, Christmas DayZompano, The Mods of Christmastown

Support these fab artists by purchasing their music, concert tickets and t-shirts in 2010 ... except for The Jackson 5, because the way I figure it MJ doesn't really need it anymore, and I just can't see giving cash to Tito and co. But of course that's just my opinion, and I could be wrong.

Frohe Weihnachten, innit?


Thursday, December 24, 2009 &nbsp

&nbsp

&nbsp

&nbsp

&nbsp 0&nbsp comments

LG wants you to Give It A Ponder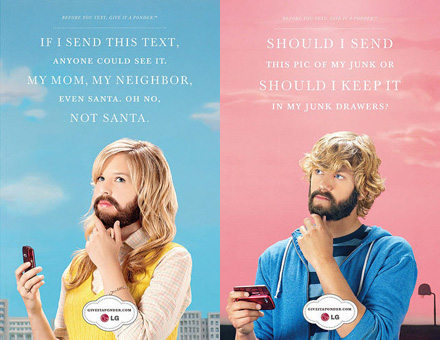 The latest from LG is an anti-mobile bullying campaign called

Give It A Ponder

, which asks "What would JL's Beard Do?" For you non-Yanks, JL (the dude with the beard) is

James Lipton

, who hosts a famous and oft-parodied show called "

Inside the Actors Studio

."

The

site

uses a clever widget-y thing that some of you will recognize from

Modernista!'s agency site

or the

Skittles campaign

. Once you visit the campaign, you are taken to YouTube, Flickr, Facebook and co with the talking beard guiding you along the way.

It is well done.

What is also impressive is who did it: The campaign is from

Y&R New York

. Why is this special? Well, this is a solid integrated campaign being done by what many digerati would call an old-school agency. And it looks pretty fresh to me. It is significant because of the degree of digital "sophisitication" required to weave the pieces of the story together to engage a young, hip, and often cynical group of people. The technology is slick, and the use of James Lipton is one of the few celebrity "endoresements" I've liked in a long time.

Sure, some will argue that Modernista! and others pioneered the thinking behind using a widget in this way, but doesn't most creativity begin with some form of theft? Of as

Faris Yakob likes to say, "Talent imitates, genius steals"

.

Creativity Online has more details

, in case you're interested.

In case you haven't seen it before, here's one of the SNL spoofs. In this one, James Lipton (Will Ferrel) interviews Drew Barrymore (Kate Hudson).

So, give it a ponder.


Friday, December 18, 2009 &nbsp

&nbsp

&nbsp

&nbsp

&nbsp 0&nbsp comments

The Google phone is real

Images courtesy of

Engadget

The often mentioned and then subsequently dismissed rumours throughout 2009 of a Google phone have turned out to be true, and the competitive landscape in the mobile phone market has just fundamentally changed overnight.

The first Google phone looks like an iPhone with a slightly larger, high-quality touch screen, a scroll wheel ... and

Android

. It is called the Nexus One, which makes me believe that 1) it will be marketed as a networking, integrated, life-streaming appliance, and 2) it is the first of a series of Nexus phones.

The phone is being made by

HTC

, who also make the X10 for Sony Ericsson amongst others. Obviously, this is very good news for them. As I mentioned in

"Android" my first prediction for 2010

, "Aided by the increased demand for Android handsets, HTC will solidify its position as a white-label supplier and will increasingly market itself as a stand-alone brand."

Google will sell the Nexus One directly, online and unlocked. Pete Cashmore

writes

, "Upon receiving the phone, users will choose their carrier from a menu: it's a bold move that will break the hegemony of the carriers, but might also mean we pay more (unless Google devises a way to partially subsidize the phone itself)."

That's big.

But they're also partnering with T-Mobile to sell it.

Apparently

, Verizon declined. Mashable continues, "That partnership also explains why the Google Phone will use GSM rather than CDMA technology, limiting it to AT&T or T-Mobile: Google only made the decision after Verizon passed on the opportunity to market the device, according to MediaMemo. A January 2010 launch date has been rumored."

HTC must be feeling good, but I wonder what the other Android phone manufacturers/distributers think about this move by Google. Part of me thinks that by releasing Android before releasing their own branded phone(s), they've let firms like Motorola, Samsung, and Sony Ericsson do a lot of research and marketing for them. The other part of me thinks that a rising tide lifts all boats.

Stay tuned. This one is far from over.

Here's some more reading:

Nexus One, The Google Phone, Captured In The Wild

(Techcrunch)

Specs: HTC Nexus One blessed by the FCC

(Engadget)

Google Phone May Be in Works

(NYTimes)

Nexus One: T-Mobile Partners on Google Phone

(Mashable)

Nexus Is "Like An iPhone On Beautifying Steroids"

(Techcrunch)

Why So Many Are So Wrong on the 'Google Phone'

(PC Mag)

Nexus One photos, Android 2.1 on-board

(Engadget)


Monday, December 14, 2009 &nbsp

&nbsp

&nbsp

&nbsp

&nbsp 2&nbsp comments





Simple, brilliant, banned

I think this is a brilliant campaign. By tagging the photos with your name, you essentially create a social object that gets shared with everyone in your Facebook network ... and instead of being shared by Ikea, it is shared by you, because you tagged yourself.

Like the

Whopper Sacrifice

, it is simple and powerful.

Like the Whopper Sacrifice, it has been banned by Facebook.

The new FB rules governing promotions will not allow this to happen again. Anything that has a competition element has to be held within an application and thus not use the native "tagging" features in FB.

There's a

great write-up of the campaign over on adland.tv

, by

@Dabitch

. She's from Malmö Sweden, the same town where this particular Ikea is located giving her unique insight into the campaign.

Agency: Forsman & Bodenfors, Gothenburg, Sweden

Art Director: Adam Ulvegärde

Copywriter: Robert Lund


Tuesday, December 08, 2009 &nbsp

&nbsp

&nbsp

&nbsp

&nbsp 2&nbsp comments





As God as my witness, I thought turkeys could fly

Thanks Tom, I'd almost forgotten about this.


Happy Thanksgiving from Les Nessman ... and me.




Thursday, November 26, 2009 &nbsp

&nbsp

&nbsp

&nbsp

&nbsp 0&nbsp comments





My nominee for video of the year

An instant classic from the

Muppets Studio

.

If this doesn't make you smile, I'm not sure what will.

On YouTube,

you can watch it in HD

.

Here's the original:

Any way the wind blows...


Wednesday, November 25, 2009 &nbsp

&nbsp

&nbsp

&nbsp

&nbsp 0&nbsp comments





Jeff Dachis :: Social Business Design

"The Enterprise is Dead. Long Live the Enterprise!"


Amen, brotha.




Friday, November 13, 2009 &nbsp

&nbsp

&nbsp

&nbsp

&nbsp 0&nbsp comments

Predictions 2010 :: #2 :: Real-time gets real

2010 will see massive growth and increasing importance of real-time. Not just as a buzzword - though it will mainstream as the latest buzzword bingo term very soon - but as a true way of thinking about data and the way people use, interpret and represent it.

Over on Mashable, Bernard Moon did a good job of

grouping real-time into four categories

: collaboration, analytics, search and commerce. I'm going to use those four categories to provide a few examples.

1) Collaboration

: Given the launch of

Google Wave

and the skyrocketing importance of

Twitter

will have a profound impact on the way we share. Email discussions will become instant and collaborative, thanks to

Wave

. There are already signs of how Twitter is changing how we share information, as it fundementally reshapes how we send and receive news.

2) Analytics and measurement

: Tools like

Chartbeat

,

Brandwatch

,

Radian6

and

others

and will become more powerful and more widely used. The ability for marketers to make decisions in real-time will impact the speed at which their agencies are expected to react and place a premium on agility.

3) Search

: As all the major search engines (

Google, Bing, and Yahoo for starters

) are currently integrating real-time results. This will dramatically raise the profile and importance of real-time search. And beyond Twitter, Google and others are already integrating real-time sports scores and news into their search results. (I remember doing this when I was at i-won.com 10 years ago, but that's another story.) Here's

Google's Matt Cutts on what's coming up in "Google Caffeine"

and a video interview with him done by

Mike McDonald

.

4) Commerce

: 2010 will see the rise of real-time pricing for consumer goods, especially via mobile. Apps like

ShopSavvy

and Compare-Everywhere will provide consumers with unprecedented levels of information and price transparency, all at their fingertips and all at the moment of purchase. In the video below,

Jeff Sharkey talks about how he built his Android app, CompareEverywhere

:

What does this mean for the advertising industry, specifically? The speed at which things happen is going to get even faster, and only those agencies who can keep pace will stay relevant. Agency models need to shift in order to allow them to monitor, understand, engage and create timely and relevant communications. Those who don't will look old and out of touch to clients and their customers. The impact of real-time will be dramatic, and the numbers will speak for themselves as media consumption patterns will force marketers and agencies to adapt or fail.

Follow me on Twitter: iboy


Tuesday, November 10, 2009 &nbsp

&nbsp

&nbsp

&nbsp

&nbsp 0&nbsp comments

Made with Processing
Most of the time when I see projects made with Processing, they're very creative and very cool. Whatever it is, Processing seems to bring out the creative technologist in people. Here's a little of
what Wikipedia says about it
:
Processing is an open source "programming language and integrated development environment (IDE) built for the electronic arts and visual design communities" with the purpose of teaching the basics of computer programming in a visual context, and to serve as the foundation for electronic sketchbooks. One of the stated aims of Processing is to act as a tool to get non-programmers started with programming, through the instant gratification of visual feedback. The language builds on the graphical capabilities of the Java programming language, simplifying features and creating a few new ones.

Infractor
is the latest Processing project I've found, and it is very cool:
Looks like
Microsoft Surface
, right? But it isn't.
Infractor is an interactive, artistic application that has been developed for a multitouch-table. It is based on the article database of the New York Times. The information can be searched, filtered and read by putting physical objects on the interactive surface.

The application has access to the API of the New York Times that provides all information from 1985 to the present. The project has been carried out entirely in processing. The reacTIVision-software was used for the tracking of the objects.

The interactive table used for the project was designed for the mæve-installation by students and personnel of the Potsdam University of Applied Sciences.

Another excellent project made with Processing is this video for Radiohead's Weird Fishes: Arpeggi by

Robert Hodgin

.

Robert, who is a founding partner at the incredibly cool Barbarian Group, has

a great post about how he did the project on his blog, Flight404.com

.

Finally, here's a short mash-up created for the

Media140 Brands

conference:

GoodMorning! is a Twitter visualization tool which shows about 11,000 tweets collected over a 24 hour period between August 20th and 21st. The tweets were harvested to find people saying 'good morning' in English as well as several other languages.

The

original Processing video is by Jer Thorp

is an artist and educator from Vancouver, Canada. His digital art practice explores the many-folded boundaries between science and art. Visit:

blog.blprnt.com

. The track is Kanye West's "Good Morning".

I'm really excited about the idea of using Processing to create real-time visualizations, like the one above.

Check out recent Processing activity on the web here: 

OpenProcessing Processing @ Vimeo Processing @ del.icio.us Processing @ Flickr Processing @ YouTube


Sunday, November 08, 2009 &nbsp

&nbsp

&nbsp

&nbsp

&nbsp 0&nbsp comments

What should the ad industry take from TED?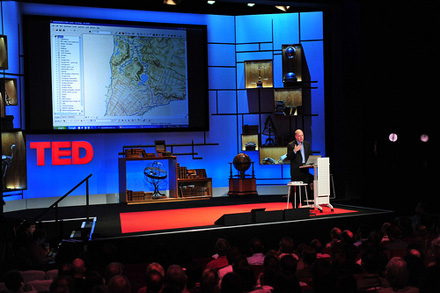 Hard to believe, but
TED Global
was four months ago. I'm a big fan of TED (even though I'm generally skeptical of pricey conferences), because it is such a unique and inspiring event.
Campaign Magazine was nice enough to ask me for my thoughts on what the ad industry can learn from TED
. Here's what I wrote:
TED is a window on the world that we don't see through often enough and offers a wake-up call for the brain. Here are seven things that the ad industry can take away from TEDGlobal, The Substance of Things Not Seen:

1. Creativity comes from everywhere
: The diversity of the TEDGlobal speakers is striking. Inventors, theorists, scientists, economists, musicians, and yes, even an adman. Ask yourself who could join your team who would help discover unique solutions.
2. The importance of seeing the forest for the trees
: One of my all-time favourite TEDsters is
Stefan Sagmeister
. (His
2004 "happiness" TED talk is legendary
.) He's a remarkable observer of life's rich pageant, and his talks are emblematic of both his creative prowess and his ability to see the big picture. Adland needs more big picture thinking. We need more Sagmeisters.
3. The value of an active following
: TED is more of a club than a conference. With different membership levels, members are passionate advocates whose involvement is encouraged. Check out TED curator Chris Anderson's Twitter feed @
TEDchris
to see what I mean.
4. Doing digital right
: From a
shit-hot website
, to subscription-based webcasts, to social media, TED understands that apart from being there, the best way to get people involved is through digital. There's a premium on user experience and design, along with an understanding that drip-fed unique content and functionality (what I like to call a "lots of little" strategy) is often better than trying to do everything at once.
5. Not everything that is of value can be seen
: Echoing his inaugural address as IPA President,
Rory Sutherland described intangible value as the most sustainable form of value you can create
. And of course, brands are intangible. They are ideas, and Rory emphasised that we're in the business of "creating ideas that turn human understanding into value".
6. The power of amazement and wonder

: Watching

Lydia Kavina play the Theremin

(a musical instrument that is played without touching it) showed that it is literally possible to make incredible things happen out of thin air. It was magical. We need to push for more briefs that ask for magic.

7. Do something

: At the heart of inspiration is action, and TED is about people who do things. (

Just look up Emmanuel Jal

.). Let's say less and do more: Stop telling people you have the best widget. Instead, create new ways for people to find out for themselves.

The full article is here on the Campaign web site, "

Close-Up: What can the ad industry learn from TED?

" and includes contributions from Richard Huntington director of strategy, Saatchi & Saatchi, Alex Franklin content and partnerships planner, Wieden & Kennedy, Andy Hobsbawm European chairman, Agency.com; co-founder of Green Thing (Dothegreenthing.com), Elspeth Lynn executive creative director, Profero, and the inimitable Rory Sutherland vice-chairman, Ogilvy Group UK.

Rory spoke at TED Global and gave an excellent and very entertaining talk called Life Lessons from an Ad Man:

When trying to think of a good description for the event, I think Thomas Dolby, TED's music director, may have put it best in his hit "

She Blinded Me With Science

": It's poetry in motion.

Follow iboy on Twitter

.


Sunday, November 08, 2009 &nbsp

&nbsp

&nbsp

&nbsp

&nbsp 0&nbsp comments



YouTube rolls out keyword ad trial


Marketing's Fiona Ramsay asked me for some thoughts on YouTube's Promoted Videos, the ad programme that combines Google AdWords with YouTube videos, allowing advertisers to create keyword-targeted campaign. Extending Promoted Videos to AdSense sites broadens the reach, while providing another way to earn from ad inventory. The article which includes a quote from me is here, and here are a few more thoughts:

I like it.

YouTube is second only to Google in search volume (that's 25 percent of all Google searches) so it makes good business sense to apply AdSense to video content on YouTube.

Anything that creates more targeted opportunities for advertisers that delivers more relevant messages to consumers as a result is a good thing. One of the critical success factors will be how relevant the content is to the viewer. To achieve that, advertisers should be very prudent when bidding on keywords. It sounds obvious, but people will only click on related content if it is truly related, and on YouTube this is especially true given the number of choices people have.

This move will make it easier and more straight-forward for advertisers to generate revenue from their video content and gain control over how they use YouTube as a marketing platform. It will also cut out the "snake-oil" side of the content seeding business on YouTube, which both agencies and brands will welcome with open arms.



Update 06 November 2009



Will Ferrell Jumps to YouTube for 'No Financial Gain'
AdAge, Posted by Michael Learmonth



YouTube is bending over backward to accommodate content creators, and it just landed one it probably should have had a long time ago: Will Ferrell's Funnyordie.com

.



That's not only funny, but it is a clear sign that the modifications of the advertising model YouTube is implementing has a strong possibility of succeeding with content creators. And where there is good content, advertisers are sure to follow.
Thursday, November 05, 2009 &nbsp

&nbsp

&nbsp

&nbsp

&nbsp 0&nbsp comments

Absolutely *the* best ad I've seen in ages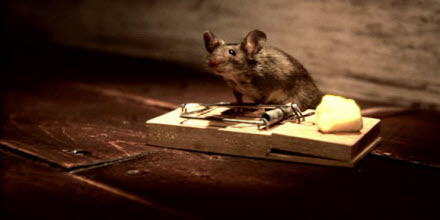 Every once in a while, I see an ad that reminds me why traditional advertising still has a very valid place in the media mix.

This

is one of them. So, before you decide that TV advertising is punch-drunk dead and KO'd,

check out this self-promotional spot from John Nolan Films

.

Seriously strong.


Tuesday, November 03, 2009 &nbsp

&nbsp

&nbsp

&nbsp

&nbsp 2&nbsp comments

Predictions 2010 :: #1 :: The rise of Android

The importance of the emergence of the

Android operating system

and Android-based handsets (12 of them from almost every major manufacturer in early 2010, reportedly) cannot be underestimated. Mobile manufacturers and operators have been struggling to find a true competitor for the iPhone, and 2010 will see the first hardware/software combinations that will offer consumers a real choice.

Aided by the increased demand for Android handsets, HTC will solidify its position as a white-label supplier and will increasingly market itself as a stand-alone brand. Sony Ericsson's year could be made or lost (in reputation, then in sales) by how well its Android handset, Rachael, is received in the market. The same can be said of Motorola's Droid, the Samsung Spica, as well as yet-to-be-confirmed models from Kyocera, LG, and others.


Monday, November 02, 2009 &nbsp

&nbsp

&nbsp

&nbsp

&nbsp 0&nbsp comments