GE "NOW": The good, the bad and the ugly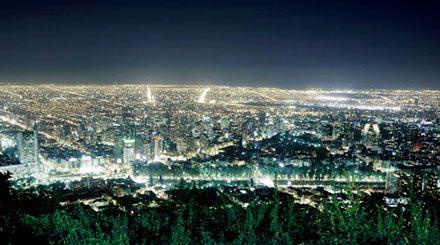 GE is launching its new advertising campaign today, called "
NOW
". It offers a great chance to look at some wonderfully innovative work and provides a case study in dis-integration.
The good: PlugIntoTheSmartGrid.com

One of the reasons why virtual reality
concepts like Second Life suck so much
is that they require you to enter into a new place and often shed or change whatever it is that makes you, you in the real world. You have no choice. In other words, it is either one world or the other. Everything is black or white. There is no grey and there is very little blurring of the lines between the real world and the digital environment.
"Augmented reality" changes this, and it is a much more human and immersive experience.
Augmented reality (AR) is a field of computer research which deals with the combination of real-world and computer-generated data (virtual reality), where computer graphics objects are blended into real footage in real time.
I've seen a few attempts to use "augmented reality" technology (like a fairly lame holiday card that I got this year from a not-to-be-named 3D company), but GE has done something very nice with it.
Inside their lovely new "
Plug Into the Smart Grid
" microsite is a section that shows a digital hologram display of the Smart Grid using Augmented Reality.
GE claims
that this is "the first time that augmented reality technology has been used to interact with a consumer in an advertising effort." I'm not sure what an advertising effort is, so I'll give them the benefit of the doubt. Either way, it is fab.  
Creativity Online's campaign write-up
includes some good quotes from Goodby associate partner and group CD Christian Haas:
Being able to tap into alternative energy from all around the country is one of the main benefits of the smart grid. And since most people have never experienced that before, we wanted to give them a taste. The idea is to invite you to test drive the smart grid. Augmented reality gave us the opportunity to create something people most likely have never seen before. It also helped that our client told us to do something that had never been done before.

Overall, the online work is very strong, highly engaging and in certain places really pushes the boundaries. Christian and his team should start polishing their acceptance speeches.
Sidebar: For those interested in doing some further digging into AR, here's another nice video demo using
Papervision3D
, an example using
a back-cover magazine ad done for Mini
in Germany, a
short clip for BMW
, this
cool library processing video
and this
test video for library processing with a 4-panel video
. In terms of extending AR to other platforms than the web, there are some very cool things being done on the Android mobile platform. One of them,
Wikitude
, is a mobile travel guide based on Wikipedia and Panoramio which can be used on the G1. So far, it has 350,000 world-wide points of interest.
The potential for this technology is incredible.
The bad: Scarecrow
It is shocking that to promote this fantastic concept and strategic direction, GE has created an ad using the Scarecrow from the Wizard of Oz. BBDO New York, the agency who did this, should be fired. Unfortunately for GE (and the rest of us), BBDO New York has been working with them for 80 years, and I highly doubt that an effort that has produced their first Super Bowl ad is doing much to weaken that relationship.
WTF is that??? Massive, massive FAIL!
Given how high the bar is set for the Super Bowl, why would anyone every produce an ad as plain vanilla and utterly uninspiring as this? Here's GE, positioning itself for the future, and the best they can do it pull the Scarecrow out of the closet, dust it off, and give it a 21st century makeover.
There is certainly nothing "NOW"about that.
The ugly: dis-integration

Why are the elements of this campaign so seemingly disconnected?
How can a Super Bowl ad done by
BBDO NY
, directed by
Traktor
using technology by
Framestore
and which obviously cost millions to produce be so disjointed from the work done by
Goodby, Silverstein & Partners
? The digital work (site, films, AR) is a Super Bowl size investment as well.
My guess? No one was talking. Or worse, no one cared. What else can explain it? The look and feel of the ATL and print campaign is completely different from that of the digital campaign. It looks like two completely different briefs were issued and that they were run by different teams within GE who never bothered to sync up every once in a while to make sure things were tracking together.
If you're a GE consumer and you see the Scarecrow ad, how can that possibly relate to what you'd find online? And if you find the online work first, what does that have to do with the TV ad blitz that is about to take place on NBC, CNBC, MSNBC, CNN, Bravo, USA, SciFi, Comedy Central, Discovery and ESPN after the Super Bowl?
So, for as much as I love the digital work (for a corporate campaign, is really scores high marks), the overall campaign is a bit of a
dogs dinner
, as they say.