Apple: the stake-out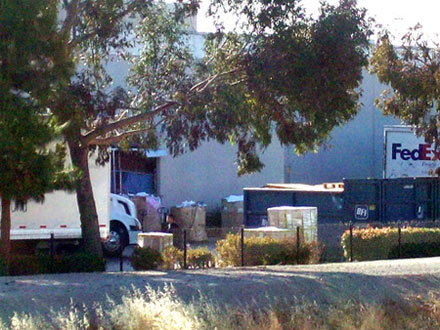 How many companies can you name where people, organizations and journalists stake-out shipping centers and discuss rumours of what may or may not be in the boxes about to be sent out to the world?
If you're Apple, it is commonplace.
The iPhone Stakeout: Part I
Forbes
A visit Wednesday evening to a West Coast distribution center of Apple contract manufacturer Quanta Computer shows a company hustling to get mysterious boxes of, well, something, on the move.
Mystery Apple boxes overflow at Quanta shipping facility
Vallywag
Where Are The New iPhones? Check Fremont, Calif.
AlleyInsider

Stalking the iPhone at Quanta's Distribution Center
MacRumours
Even more iPhone 2 geek-out stake-out details and excitement fodder
Greg Hughes

The O.J. Chase for iPhones Continues
WikedStageAct