How Nokia Users Drive Innovation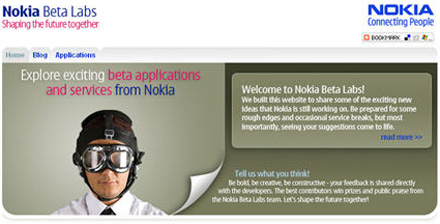 Here's a look at
Nokia Beta Labs
, a brilliant use of digital to gather free opinion and insight as well as grow natural advocacy amongst core target groups and opinion leaders. Business Week's European editor
Jack Ewing writes
:
For Nokia, which is obsessive about consumer research, the site is an alternative to the focus groups and surveys that are usually used to gauge consumer reaction to a new product. But, though the cost of managing the site is negligible, saving money is not the main motivation. "It's not the cost we're looking at, it's how we are making the application better for the consumer," says Jari Pasanen, whose title is Nokia vice-president for innovation acceleration.

Beta Labs is part of a broader push by Nokia to harness customers and partners in the service of innovation. At Nokia.com the company allows users to share and rate applications they have created such as screen-savers or games. And over the past year, Nokia designers have traveled to the developing world to ask users to sketch their own dream cell phones. By yearend, more than half the world's population is expected to live in urban areas, so to exploit this mega-trend Nokia's researchers visited shantytowns in Mumbai, Rio de Janeiro, and Accra in Ghana. (See slide show (BusinessWeek.com, 4/30/08.)

Specifically, the article explores Nokia's
SportsTracker
, an application from the labs that over one million people have downloaded.
The response to Sports Tracker was overwhelming. Eventually more than 1 million people downloaded the program and used it for sports the developers never dreamed of, such as paragliding, hot-air ballooning, and motorcycle riding. More importantly, the users avidly provided criticism that Nokia (NOK) then used to make improvements. Based on reader feedback, for example, developers added the capability to create online groups where users can share favorite routes and even photos they took along the way. "People were misusing the application in creative ways," says Jussi Kaasinen, a member of the team at Nokia Research Center in Helsinki that developed Sports Tracker.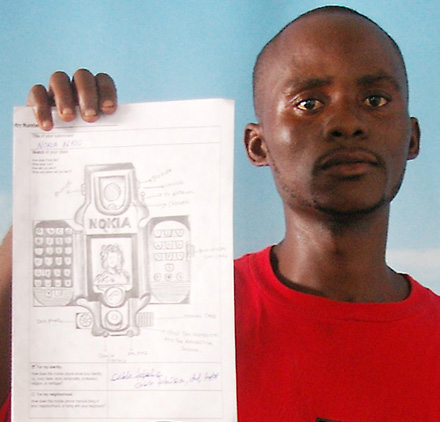 The wider point about the labs is clear: Like VW's Drivers Project and Virgin Mobile's Insiders programs, these organic initiatives "feel" right and enable people to influence the products and companies they care about.
Sports Tracker is an example of how Nokia has begun experimenting with user-generated innovation. That's the premise behind Nokia Beta Labs, a Web site where the Finnish handset maker lets users test the latest smartphone software. Instead of people recording silly Web cam videos for YouTube or inventing frivolous advocacy groups on Facebook, they can help make the mobile Internet more useful.

I'm sure many more of these are on the way.
How Nokia Users Drive Innovation
Through online aps such as Sports Tracker and Nokia Beta Lab, the Finnish handset giant gathers customers' ideas from around the world—virtually free
by Jack Ewing
The article is part of
Business Week's series on European Innovation
.
In addition to the article, there's
a good slide show with images of people and their thinking and creations for Nokia
. Admittedly, some of it is amateurish, but it is symbolic of both the excellent intentions of Nokia consumers ... and of a sign of things to come.