Who is Johnny X?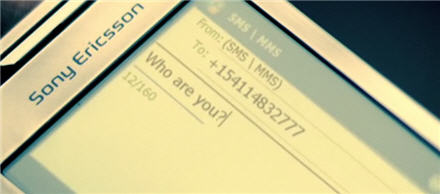 Don't bother calling. It isn't a real number.

Sony Ericsson is about to launch the
Xperia X1
, and they're using
a web-based content series apparently called "Who Is Johnny-X" to do it
.
For now, there is just a teaser video, but there's obviously more to come. Looks a bit like Momento meets the Bourne Identity. Having foregone traditional media (there's no ATL/TV supporting the X1), there's a lot riding on the power of this concept and the use of digital to drive the success of their new handset.
The campaign launches at noon on Monday, 15 September when people can
tune into the world premiere of Johnny X and "put your questions to a member of the Xperia X1 team
."
So, who is Johnny?
I'm not sure, but I think you might have been
DeBarge
-rolled.
The best review of the teaser campaign I've read is by
TechnicalMarkus in MobileShop.com
. Here's a snippet:
What we've got is a trailer for an upcoming thriller, 'Johnny X', with a bloke who looks like he's living on the edge, and hanging onto his nerves by his teeth (which he might be, since there's a 'WANTED' poster for him halfway through. Gasp! What could he be wanted for?). Oh, and it has car chases. And a bloke doing a parkour-free-running-style-jump-thing over a rope barrier.

Savvy commenter diuqil on
Edgadget
writes:
From what I understand in the video: one moment Johnny X is taking pictures with his interracial boyfriend using an Xperia X1, and the next moment his life gets flipped turned upside down and he's running from the authorities. My guess? They killed his boyfriend and framed him for the murder.

Most of the other
50+ comments
are far less flattering, to be honest.
Meanwhile, the main post on
Engadget
states: Sony Ericsson is taking the viral route on marketing with its forthcoming Xperia X1, launching a new "alternative reality thriller" centered around a mysterious character named Johnny X. There's not much meat in the video the company is desperately trying to sneak into your daily YouTube diet, but at least we get to see action-packed chases, Memento-stealing plot points of the highest order, and one weird, seemingly backmasked utterance of "Johneeeeeeeeeee... X!"
From the
Unwired
: Brand Republic reports that the Who is Johnny X will also be seeded on YouTube and marketing activity will be supported by global print ads in selected titles and outdoor ads using the strapline "Life to the Power of Nine" (the Sony Ericsson Xperia X1 features 9 panels) to highlight the product's multi-panel interface. Press ads will run in titles such as i-D magazine, National Geographic and Wallpaper to reach the product's target audience of males aged 25-44.
Sony Ericsson's head of marketing Cathy Davies said X1 was one of the company's "strategic hero products", a title given to new launches which are deemed of critical importance in certain sectors:
"People are already aware of what the X1 is about so we are building an 'intrigue' campaign in the buildup to its launch based around our digital drama. The launch of the X1 will come at a busy time for us as we are also preparing to roll-out a new imaging product in Q4 as well." She added that Xperia would be a key sub-brand focus for Sony Ericsson for the next two years. "This is the first true Sony Ericsson sub-brand and we will use it to launch premium products."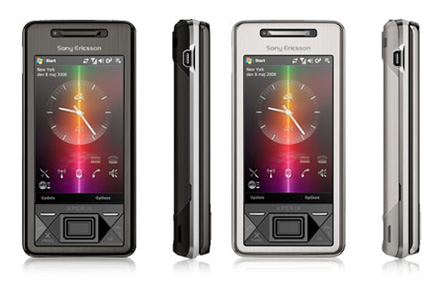 Damn, that's a nice phone.

There's
an excellent review over on the Boy Genius Report
, and there's a bit more from Engadget,
here
. Also check the
Unofficial Sony Ericsson blog
,
Official press release
,
Official product site
, and the
SonyEricsson YouTube page
Disclaimer
: Sony Ericsson is a client, and iris is working on the BTL elements. But I'm not working on this campaign so my guess is as good as yours.
Dare
is doing the digital work and is being supported by
Wolfstar
for the seeding and digi-PR. As
Flo Heiss writes
that it is "arguably the biggest thing we've done at Dare this side of the animated gif."
For their sake, I hope they don't fcuk it up. But to be perfectly honest, I don't really care who Johnny is ...
I just want want his phone.