iris on show
A local store offered freebies to anyone who showed up in their skivvies.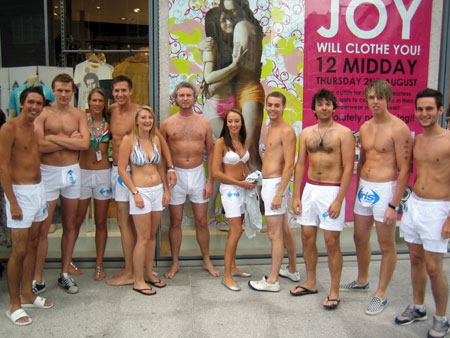 What we won't do for free clothes ...
Here's the entire set
.
The photos and video is from iris' own Bob Brown. Intern extraordinaire Luis Carranza was filming the whole time as well. I'm sure an edit of some sort is on the way.
Oh my.
Technorati Tags:
iris