The New World of Coca-Cola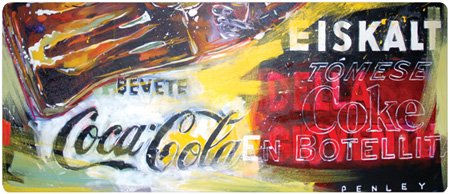 Here's
the review
by Edward Rothstein at the NYTimes about
The New World of Coca-Cola
, a 2,000-square-foot, $97 million museum in Atlanta.
Coke, adding to all those slogans, must now be the only soft drink in the world with its own shrine: a tabernacle for the faithful, constructed by its creator. I canít compare the New World of Coca-Cola ó as this 92,000-square-foot, $97 million museum calls itself ó with the old (which opened in 1990 and closed in April, a month before this resurrection). But if you want to have a Coke and a smile, and you donít mind being engulfed by an enormous commercial, this museum offers its own puzzles and pleasures.
$97 million ... Jeezuz. Do you think that included the web site?
I guess that's why they're charging a $15 entry fee.
Technorati Tags:
coke
,
iris