Sotheby's opens in Moscow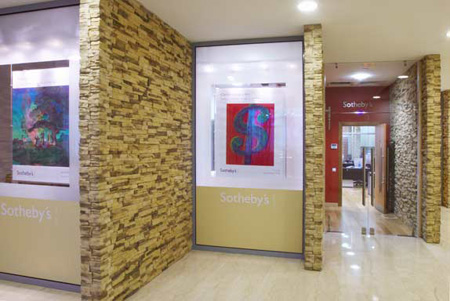 File under: Supporting the missus. :-)
My wife Katja and the Sotheby's team just opened their new office in Moscow. The Russian State television's video below is a great example of the media frenzy they created to support the launch of the new office and the exhibition (at the
State Historical Museum
, Red Square 1). Here's a snippet from
Art Daily's article
:
Speaking about Sotheby's in Russia, Mr Ruprecht said: "This initiative demonstrates Sotheby's continued commitment to Russia and our recognition that our Russian clients buy and sell at Sotheby's globally and want to be able to interact with us in Moscow. Our decision to establish an office in the region and appoint Mikhail Kamensky as Managing Director of our Moscow Office will enable us to bring a higher level of attention to our buyers and collectors based in Russia. These sophisticated and discerning collectors have tremendous buying power and are transforming the international art market."

Anyone who feels like translating the video should give me a shout. ;-)
Here's a
PDF of of the official press release
.
Bloomberg:
Sotheby's Opens Moscow Office to Target Russian Art Collectors

Art Daily:
Sotheby's Opens Moscow Office and Appoints Director

New York Arts Magazine:
Sotheby's Moscow Office Debuts

Other articles can be found
searching Google news
.
Technorati Tags:
sotheby's
,
moscow
,
katja
,
personal
,
off.topoic