Slide superpokes it's way to $50M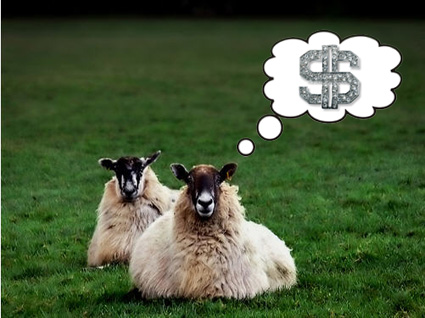 Original non-bling photo by
nature adrift
If you use Facebook, you've used
Slide
... even if you've never heard of them. If you've ever "Thrown a Sheep", "SuperPoked" or simply created a slideshow on Facebook, you know Slide.
On the coattails of
Facebook's funding and subsequent massive valuation
, Slide has landed $50 million in a fourth round of funding that values the company at more than $500 million. Max Levchin, of PayPal fame, is well on his way to building a robust company posied to move beyond making (very successful) widgets to creating a full-blown ad network. They've got a base of 150 million very attractive users.
Their funding is pretty big news and is getting a lot of attention. Kara swisher wrote about it yesterday, and there's a big story about the investment in BusinessWeek,
The NYTimes
and several other places today.
BusinessWeek's "ValleyGirl" (side note: love the fact that BW is blogging, and it is hilarious that BW has a blogger named Valley Girl)
reports
:
Valley Girl has learned that Slide has raised $50 million in a round of funding that values the company at more than $500 million. In this fourth round, the investors are not your typical Silicon Valley funding crew, either. This time, Wall Street heavyweights Fidelity Investments and T. Rowe Price (TROW) are getting behind so-called widgets, applications like those made by Slide that are all the rage on social networks and other sites these days. If you know Levchin at all, you know he's building Slide with an eye toward an initial share sale, not a quick flip. Engaging Wall Street names drives the point home.
Slide: The $500 Million Widget
Valley Girl, Business week: After cashing in big with PayPal, Max Levchin could be at it again with his social network tool. The latest funding values Slide at a half-billion
Slide Gets Big Funding?
Kara Swisher, AllThingsD: Slide–the San Francisco start-up whose widgets are among the most popular on Facebook and MySpace–is completing a round of funding that could value it at many times a multiple of its most recent $60 million to $80 million valuation.
There's a bunch more about it here on
Techmeme
.
Technorati Tags:
social.media
,
widgets
,
vc
,
facebook
,
slide