Best of 2007: Geek Humor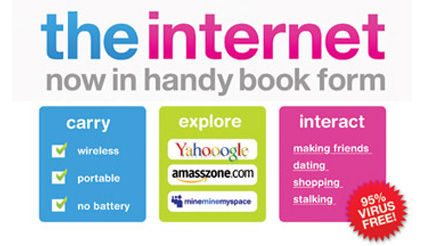 Writer, editor and journalist David McCandless has written the funniest geekiest book of the year:
The Internet Now In Handy Book Form!
Yep, thanks to recent, incredible developments in PageTurn(tm) technology, there's now an exciting new way to browse the Internet on the move. By book! So dump that PDA grandpa. Drown your mouse. Dropkick your iPhone into a nearby pond. Get The Internet Now In Handy Book Form! TODAY!
In addition to the book, the web site is very funny. Check out,
Bahoogle
,
Schmapple
,
Amasszone
,
Kakbay
and others including my favourite,
Crackbook
.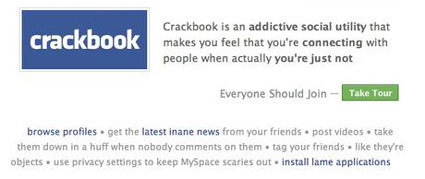 Crackbook is an addictive social networking utility that gives you the impression that you're connecting with people when actually you're just not.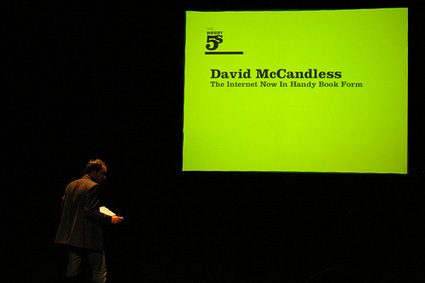 Photo credit:
renaissancechambara
David's own site is
here
. He told me that he wrote the book in an attempt to pick up girls. Given the company he kept when I met him at the
Webby 5s event over at the ICA
, I think he may be on to something ...
Buy it now
, before the internet goes out of print.
Technorati Tags:
bestof
,
funny
,
blogosphere