Integrating advocacy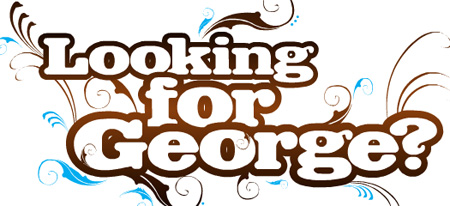 An article I wrote about integrated advocacy marketing was published in
Campaign magazine
last week. Some excerpts are below, and you can download a
PDF of the article here
:
Most people donít trust advertising.

In fact, as Yankelovich reported two years ago, 76 percent of people donít believe that companies tell the truth in advertising. Thatís a hard number for people in our business to look at, isnít it?

So, if people donít trust advertising, who do they trust? The answer is simple: over two thirds of people in the USA and half of people in Europe trust people ďlike themselvesĒ.

We live in an age where people are bombarded by messages in an increasingly fragmented media landscape. In urban environments, studies show that people are exposed to between three and five thousand messages a day. And you know what? People are getting tired of it and are beginning to feel much more hostile to advertising than they did in the past.

It is time for marketers to give people reasons to talk about their brands and facilitate conversations rather than fight them. It is time for marketers to actively engage in digital reputation management and realise that they can either get involved or be relegated to the sidelines.

My colleagues at iris decided to

redecorate the iris homepage

. Thanks guys.

Technorati Tags:

advocacy

,

wom

,

iris


Monday, July 02, 2007 &nbsp

&nbsp

&nbsp

&nbsp



&nbsp Comments:

"It is time for marketers to give people reasons to talk about their brands and facilitate conversations rather than fight them" - very nice, and very true.

But what about brands which choose to tell stories in their work - purely for the purposes of entertainment - would you say the same is true?

Not trying to be contentious - but I am interested what you think.
# posted by Will : 8:03 AM, July 10, 2007

Hi Will,

I think storytelling is essential to many marketers. That doesn't mean that those entertaining stories shouldn't inspire conversation. On the contrary, those stories should get people talking and the brand should participate.

Look at Dove's Campaign for Real Beauty. The Spot by Ogilvy Toronto was a beautiful story and incredibly entertaining. The conversation it created was massive, and it was facilitated by the brand.

Make sense?

~G~
# posted by George Nimeh : 3:27 PM, July 10, 2007

George,

Yes, yes it does. It very much chimes with what I hold very dear - that the best communications tell a story.

Look at Renault with Papa and Nicole, Ronseal with the 'Ronseal Man' (even though that wasn't a true dialogue, and was a monologue of sorts).

It seems to me that barring beautiful, one off executional ads (which seem to spark only a mild upturn in sales), story telling is the backbone of what we do.
# posted by Will : 8:43 PM, July 10, 2007