Highfield hops to Microsoft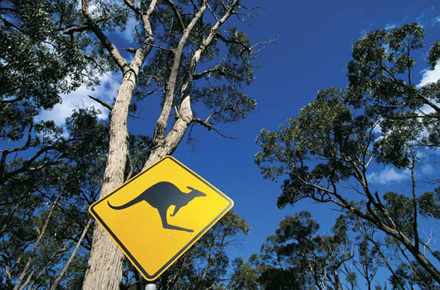 Ashley Highfield, who has been CEO of
Project Kangaroo
for just 4 short months, will leave the venture to join Microsoft as managing director and vice-president of consumer and online UK.
Project Kangaroo was originally meant to launch later this year but has been delayed, until mid-2009 at the earliest, while the implications of the venture for the burgeoning UK broadband TV market are investigated by the Competition Commission.
That's from the Guardian
.
From the FT
: But the move is a further blow to the Kangaroo web service, which is embroiled in regulatory hold-ups. ITV has already had to delay its online revenue targets, in part because of the slow progress of Kangaroo.
Isn't it interesting that in
this week's Campaign, there's a Media Forum piece on p12 asking, "Are Kangaroo plans sound?"
They asked some folks supposedly in the know for their opinions, and here's how they voted:
Ian Twinn, dir of public affairs at ISBA :: Yes
Jim Marshall, chairman of the IPA Media Futures Group :: Maybe
Jean-Paul Edwards, the exec dir, futures, at Manning Gottlieb OMD :: Yes
Neil Jones, md of Carat :: Yes
I wonder what Ashley Highfield's departure says about the future of Kangroo and if the others would change their votes in light of this news.
Seems to me that Highfield is voting with his feet.